The commander of the US ground forces in Europe, Ben Hodges, in an interview with Defense News weekly, said that he was most worried about the ability of the Russian army to quickly redeploy.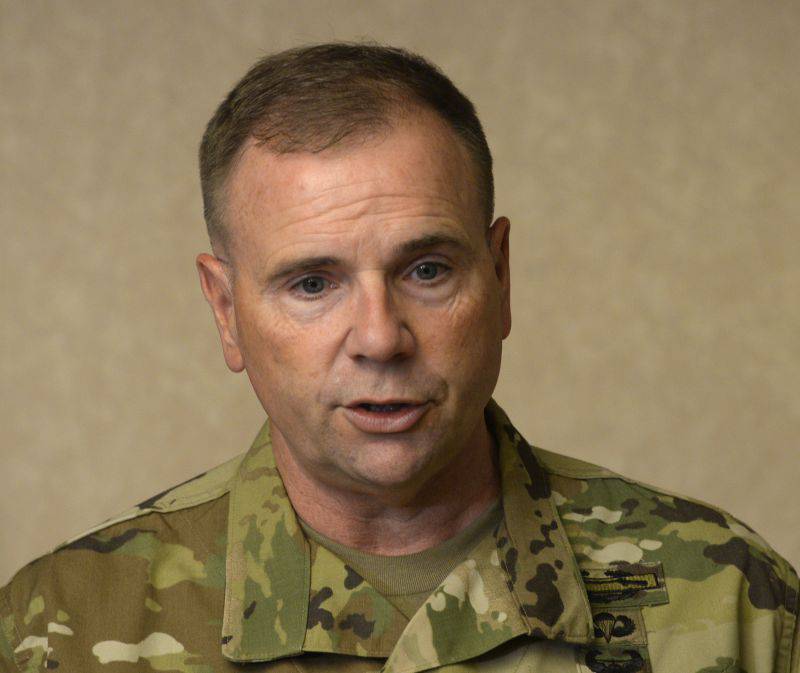 "Russia's ability to quickly relocate a large number of its troops is the thing that worries me the most about what they can do. Our lack of intelligence and warning systems and their ability to quickly relocate a large number of their forces is not a good combination.
- quotes Hodges
TASS
. –
Thanks to the potential that they have invested in Kaliningrad, they can, if they wish, block access to the Baltic Sea. "
According to him, the Russians "have in the Crimea the same potential of the Navy, with which they can block access to the Black Sea." The general is confident that "Moscow has the opportunity to create a zone with limited access to a quarter of the Mediterranean Sea with the help of air defense weapons that Russia supplied to Syria."
When asked about the capabilities of NATO in Europe, the general replied vaguely: "If the Russians ever attack ... This, by the way, is not inevitable." And again he began to talk about the need for solidarity of the North Atlantic Alliance.
Hodges also noted that NATO respects the agreement with the Russian Federation to ban the construction of bases near its borders. "The Alliance respects the Founding Act (on mutual relations, cooperation and security) between Russia and NATO, which states that no NATO bases will be created in the countries of the former Warsaw Pact," he said. - This is not an international treaty. But it was an agreement. And therefore, I think that in order to preserve the unity of the alliance, most countries will not support the construction of NATO bases near (the borders) of Russia. "
As for the US-Russian relations, then, according to the general, the United States "does not want to close the door." He stressed: "We need Russia. The world needs Russia to return to the global community. There are many areas where we would like to be able to work with them. " This and the fight against the IG, and the creation of new transportation routes through the polar glaciers, and much more.