The Ministry of Defense of the Russian Federation reported on the anniversary of the Teikov Guards Order of the Kutuzov Rocket Division of the Strategic Missile Forces, which is part of the Vladimir Rocket Army and stationed in the Teikovo town of the Ivanovo Region, which turned 55 years. This is the first in
stories
The Strategic Missile Forces compound, which was completely re-equipped with modern mobile ground-based missile systems (PGRK) Topol-M and Yars.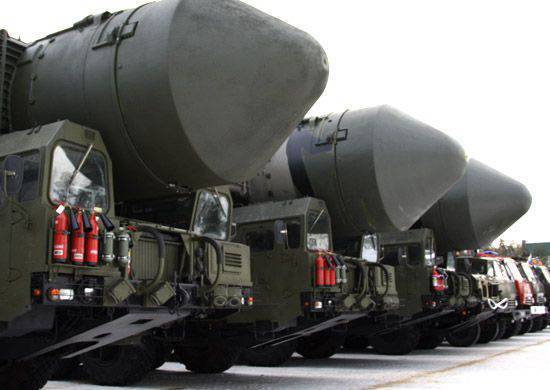 25 June 1960 of the year on the basis of the 27-th separate Guards cannon artillery brigade, which dates back to 15 in October 1943, and was part of the 8-cannon division of the High Command Reserve, created an 197-rocket engineering team with a radar control unit with a line and a line with a line and a line with a line and a line with a line and a line with a line and a line with a line and a radius of red lines. Teykovo.
25 June 1961, the 197-I missile engineering brigade was reorganized into a Guards missile division of the Order of the Order of Kutuzov.
1 November 1973, the division was awarded the pennants of the USSR Ministry of Defense "For courage and military prowess shown at the exercises 1973 of the year", in 1985, for "Courage and military prowess."
Over the years, Presidents of the Russian Federation Vladimir Putin (2006 year.) And Dmitry Medvedev (2008 year.) Arrived with visits to the Teikov division, and in 2014 - the Minister of Defense of the Russian Federation, Army General Sergei Shoigu.
Teykovsky connection is the only one in the Strategic Missile Forces, who participated in military parades on Red Square since 2008 in Moscow. At the moment in the composition of the missile division 4 missile regiment, part of the protection and support. Every day, more than 500 strategic rocket engineers take over combat duty in the compound. In the entire history of the rocket men of the Teikov division, they spent about 20 thousands of days on alert.