The next terrorist actions were carried out by Palestinians who have passports of citizens of Israel, on the eve of the day, as well as on Monday night. One of the recent attacks took place in the Israeli city of Beersheba, where an armed Palestinian man opened fire on the people at the central bus station. The Beersheba police reports that one person died as a result of the attack, 11 was injured of varying degrees of severity.
The soldier turned out to be a soldier of the Israeli army. What does a police spokeswoman say in her Twitter microblog
Mickey Rosenfeld
:
Investigation is underway. The attack was carried out by a terrorist. The soldier was killed, nine injured were hospitalized.
According to updated data, 11 people were injured. Shooting in Beersheba opened a resident of the eastern part of Jerusalem.
Israeli
9 channel
reports that the terrorist shot a soldier with a pistol, and when the soldier fell, he snatched the M-16 automatic rifle from him and opened indiscriminate fire.
Initially, the Israeli police spread reports of two attackers, one of whom allegedly managed to detain, the other was killed.
The terrorist was eliminated by the fighters of the special forces police Yasam.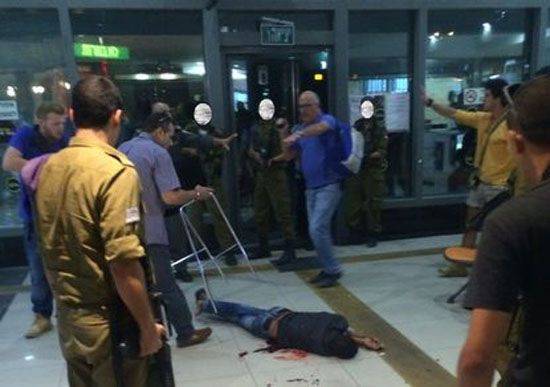 Meanwhile, a video appeared on the Internet, in which ISIS militants are calling on Palestinians "not to stop jihad in Israel."