A petition appeared on the White House website, the authors of which called for Barack Obama to refuse the Nobel Peace Prize awarded to him in 2009.
Look
with reference to RT.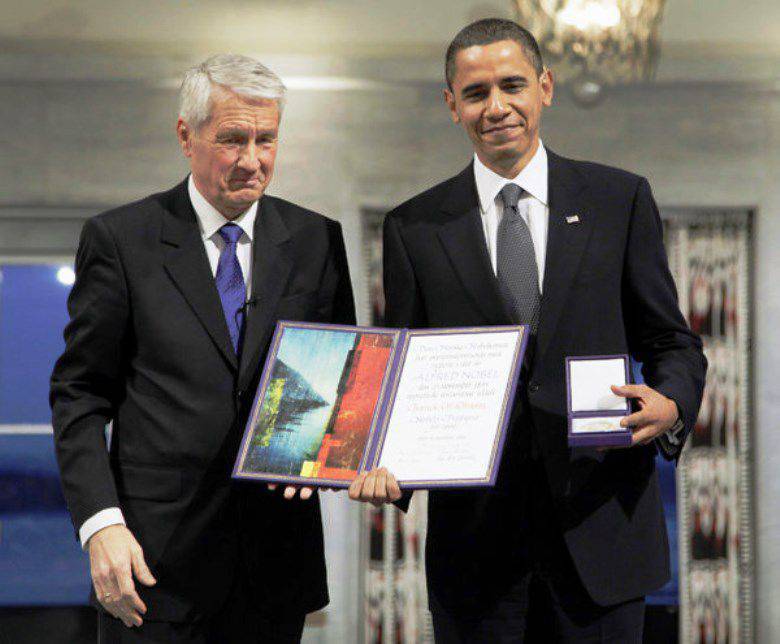 The document sharply criticized the activities of the president in the Middle East, as well as Washington's foreign policy aimed at changing the regimes of independent countries.
"The destruction in Libya and Syria did not bear fruit and led only to losses," the petition said. In addition, the authors advise Americans to "more positively perceive Russian airstrikes" on the IG.
The fact that Obama did not live up to expectations and is not worthy of the peace prize was announced in September by the ex-director of the Nobel Institute Gere Lundestad.
"Many Obama supporters believe that this was a mistake. The award did not give the result that the members of the committee had expected "
, - he said.
The newspaper reminds that Obama received the Nobel Prize at the end of 2009. According to presidential adviser Axelrod, this award confused even the head of the White House. At the then replica "world community was shaken," Axelrod said: "We, too."