Air Defense Forces and
aviation
Turkey will be shot down by all aircraft that violate the state's air border, be it UAVs or manned aircraft, Turkish Prime Minister Ahmet Davutoglu said. The newspaper leads his words
Look
.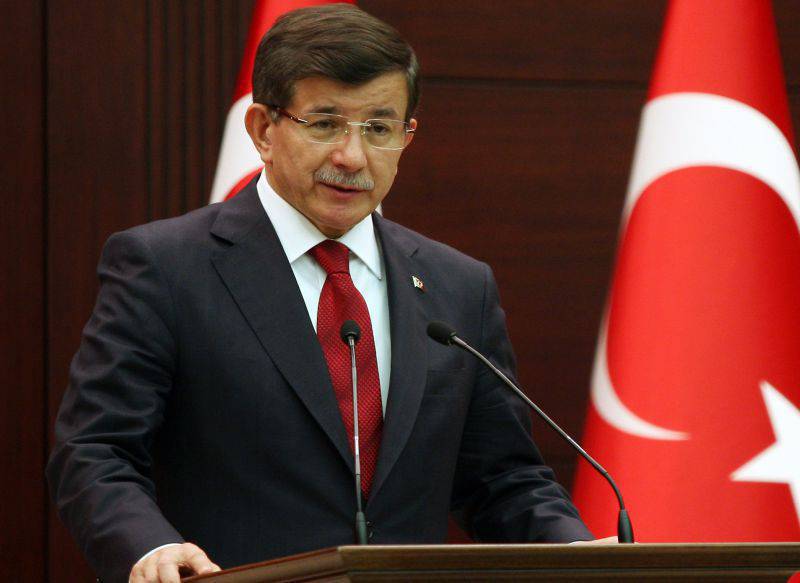 "Yesterday (October 16) we shot down an unmanned aerial vehicle. If it was a plane, we would have done the same. Our policy is known. In case of violation of our borders, a mandatory response will follow from us, "said Davutoglu.
Last Friday, an unidentified drone was shot down over the territory of Turkey. According to the military, warnings were sent to him three times, but the UAV continued to fly. First, information appeared in the local press that it was an unknown aircraft belonging, but then one of the TV channels, referring to a source in the Ministry of Defense, clarified that a drone was shot down on the border with Syria.
The version that it was a Russian apparatus was refuted by a representative of the Ministry of Defense of the Russian Federation Igor Konashenkov: "All the aircraft of the Russian air group in the Syrian Arab Republic returned to the Hmeymim air base after the combat missions were completed. Russian unmanned aerial vehicles, which monitor the situation on the territory of Syria and lead aerial reconnaissance, are functioning as planned. "