Maritime platform aviation.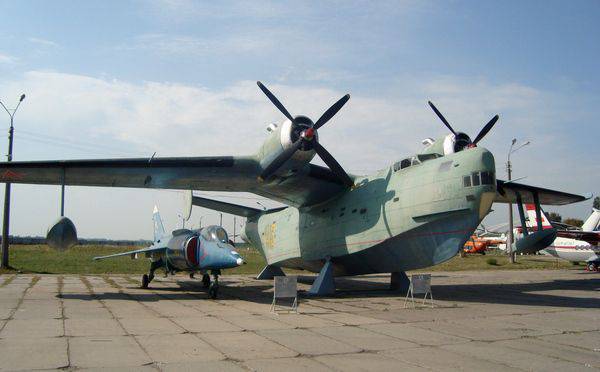 Flying Boat Be - 6.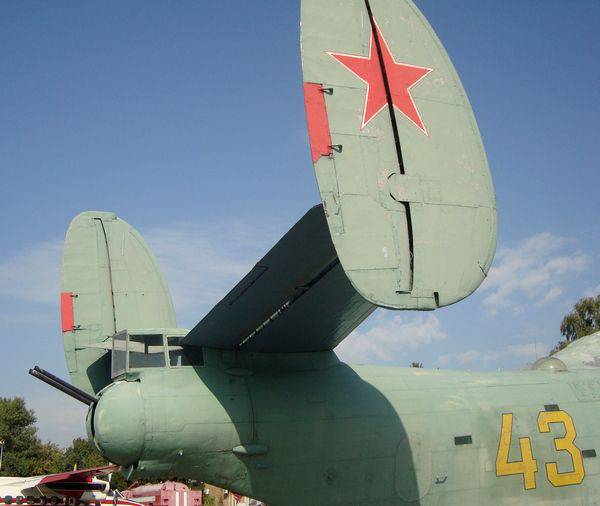 The fodder gun mount Be - 6 with two 20-mm guns.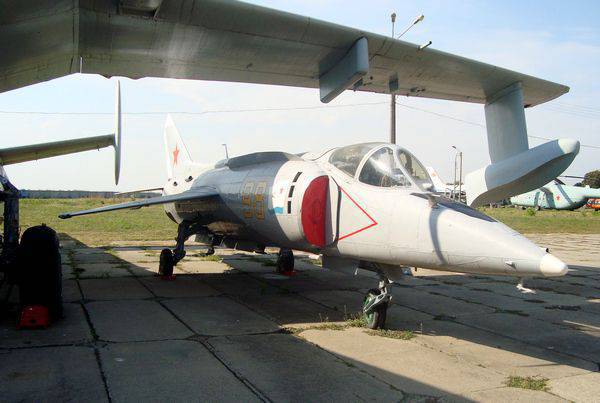 The aircraft vertical takeoff and landing of the Yak - 38.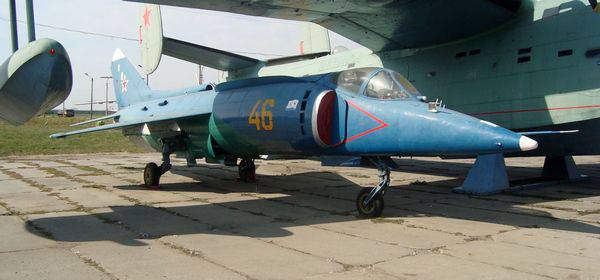 Yak - 38 under the wing of the Be - 6.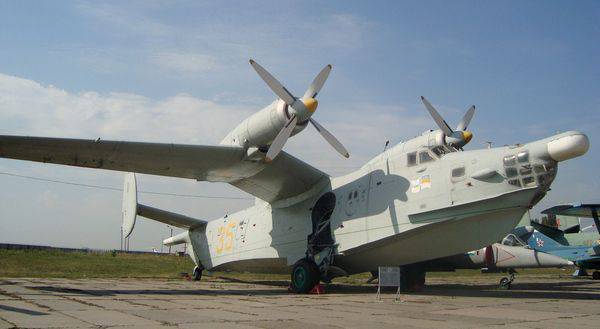 Flying Boat Be - 12.
Shipborne anti-submarine helicopter Ka - 25PL.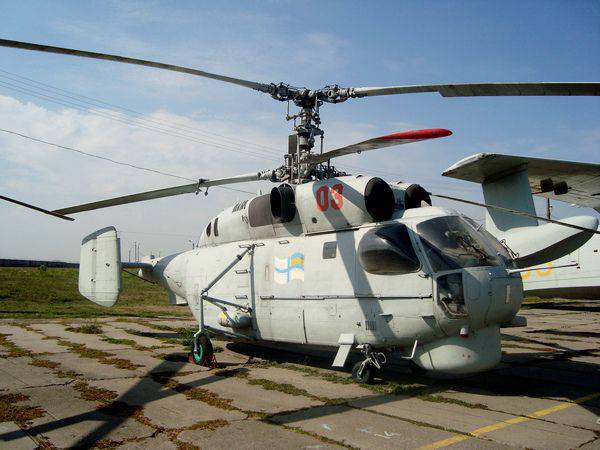 Anti-submarine Ka - 27PL.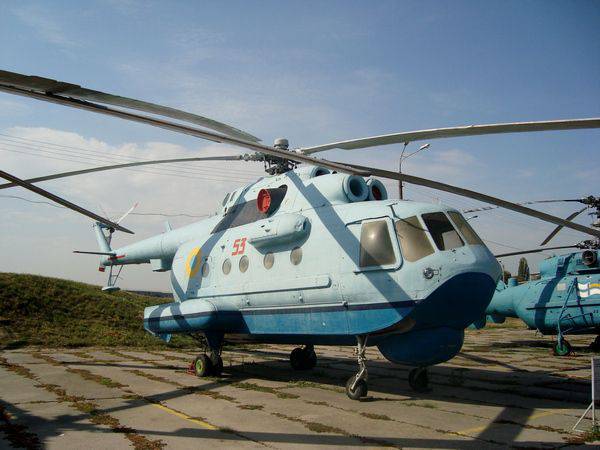 Anti-submarine and search and rescue helicopter Mi - 14.
Army and civilian "turntables".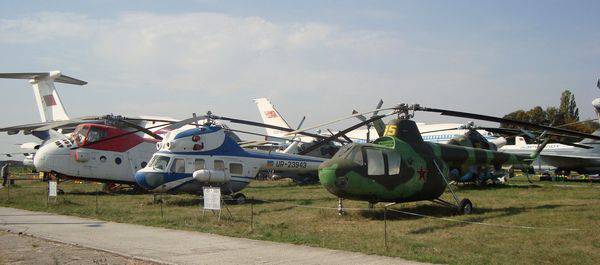 First-born children of OKB M. Mil, from right to left: Mi - 1, Mi - 2 and Mi - 4.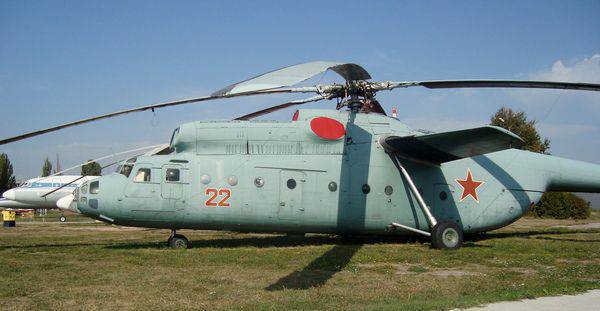 MI heavy multipurpose helicopter - 6.
In the shadow of the giant Mi - 6.
Multipurpose Mi - 8 in the colors of Aeroflot.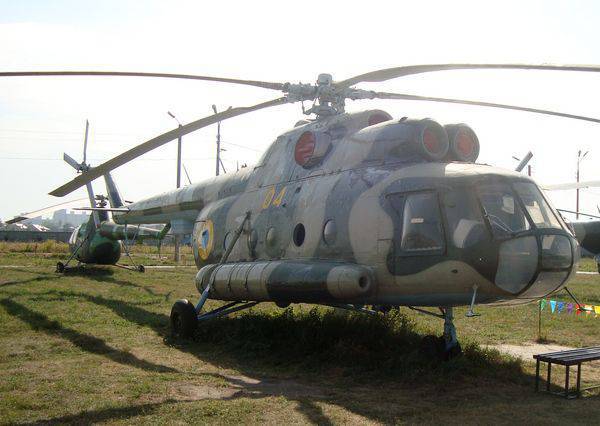 Landing - Transport Mi - 8T.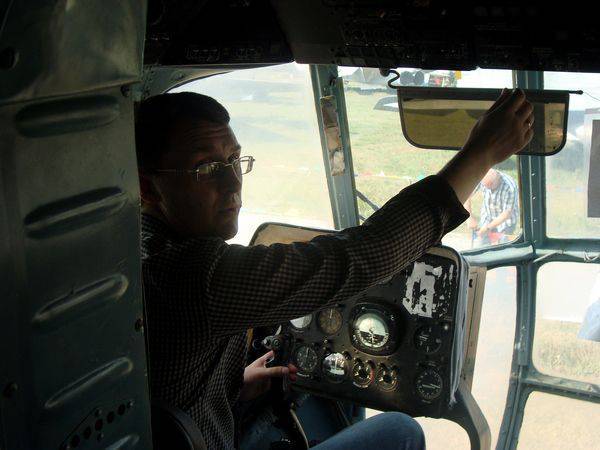 In the cockpit Mi - 8T in place of the pilot.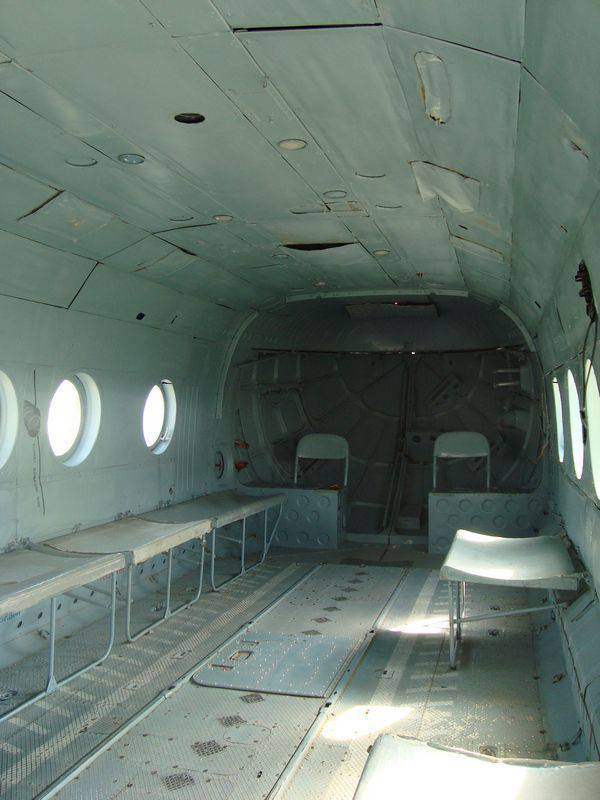 Mi's cargo cabin - 8T. The folding seats on the 20 paratroopers are clearly visible.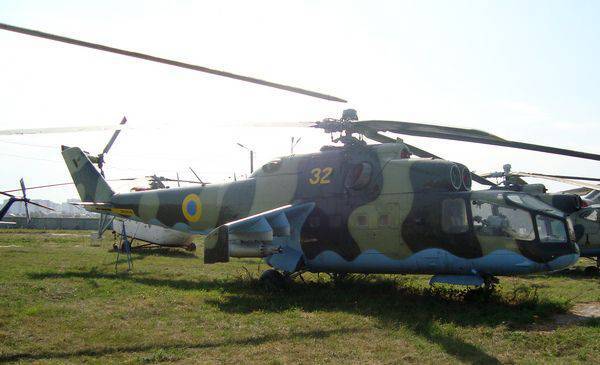 Transport - Mi-24A combat helicopter of the first editions (single cockpit for the crew with straight glass).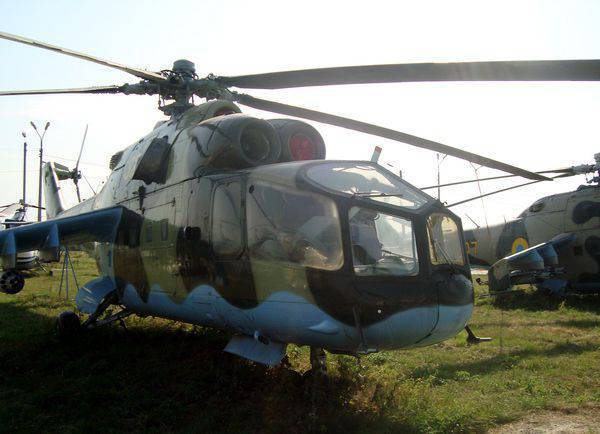 View of the cockpit near.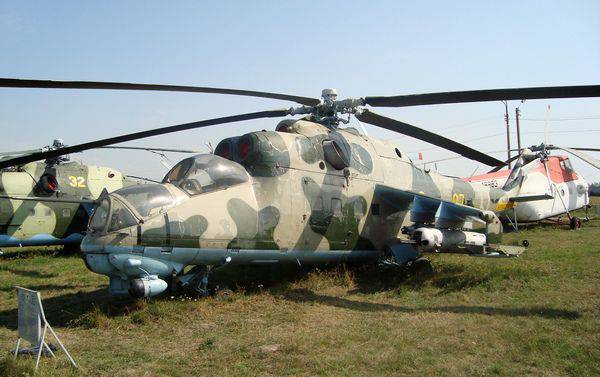 Mi transport helicopter - 24D.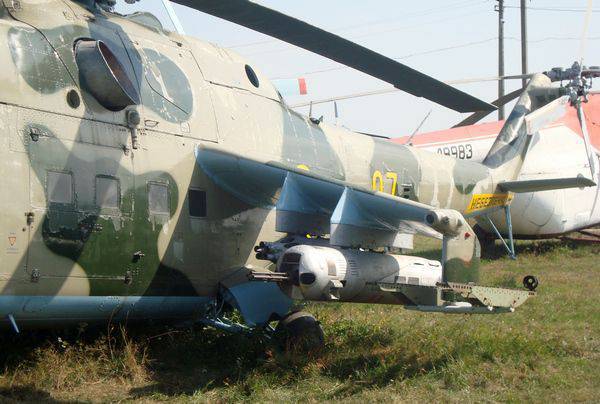 On the Mi pylon - 24D outboard gondola GUV with 12,7-mm four-barreled YakB machine gun.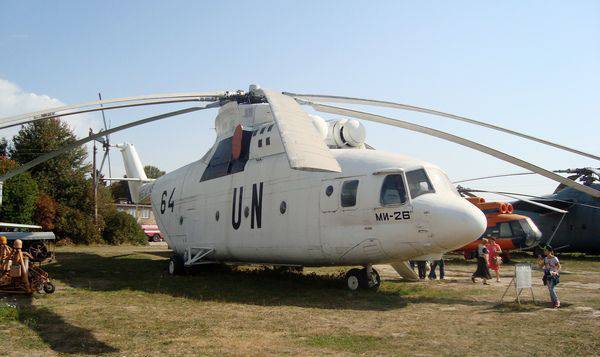 The world's largest commercially available heavy multi-purpose transport helicopter Mi - 26. This copy in the UN coloring book.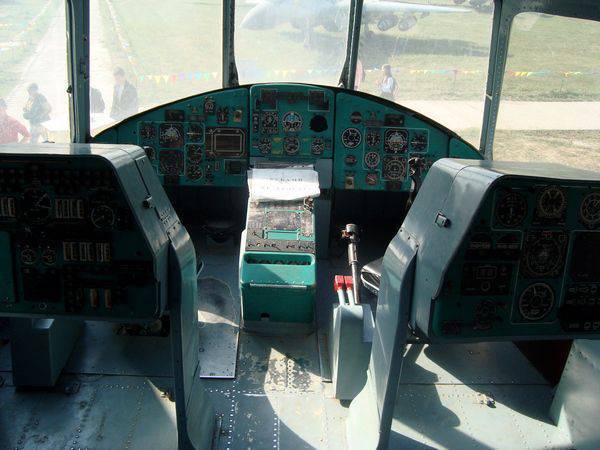 Mi crew cabin - 26.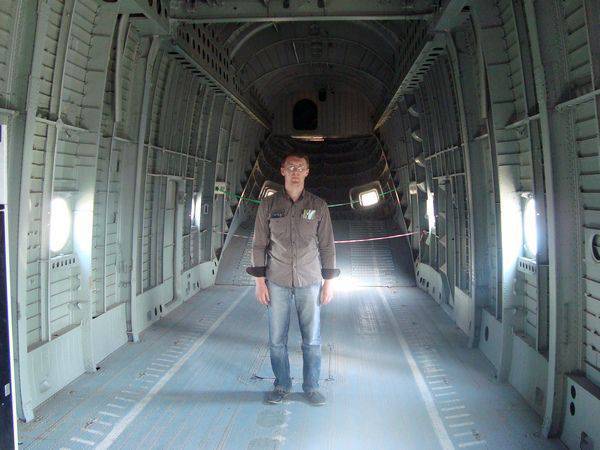 Mi cargo cabin - 26.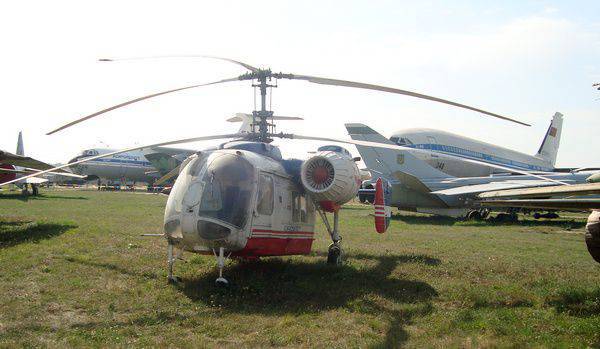 Ka -26 multipurpose helicopter. Used as an agricultural, sanitary, forest patrol, patrol for traffic police and in other variants.
Civil liners and IL - 76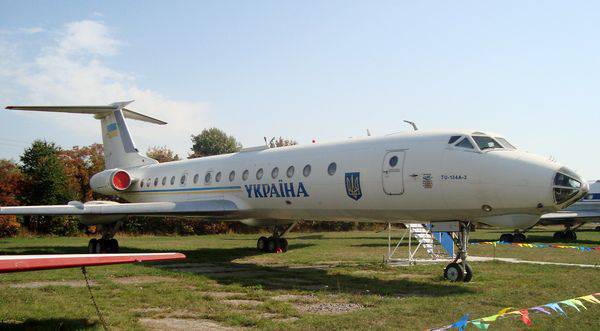 Passenger Tu - XNUMHA for medium length airlines.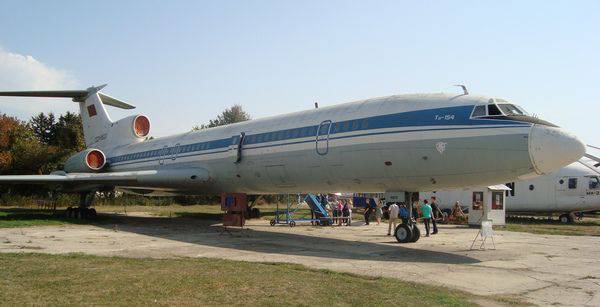 Mid-haul passenger Tu-154. The most massive jet passenger aircraft of the USSR.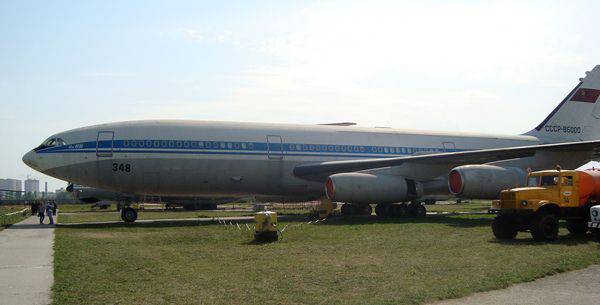 Medium-haul wide-body passenger aircraft IL - 86.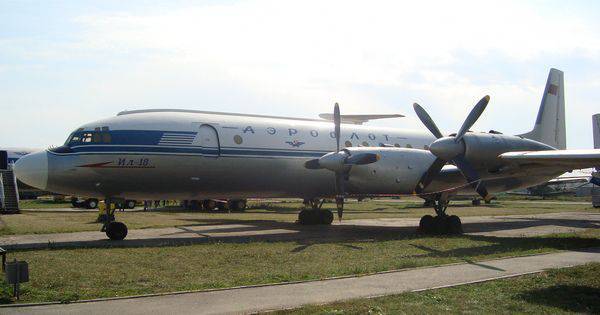 Passenger IL - 18. One of the first Soviet turboprop airliners.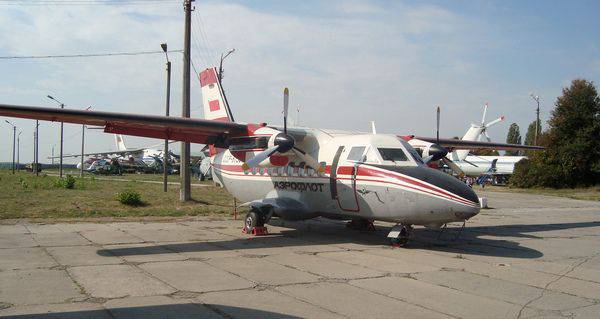 Czechoslovak passenger aircraft L - 410.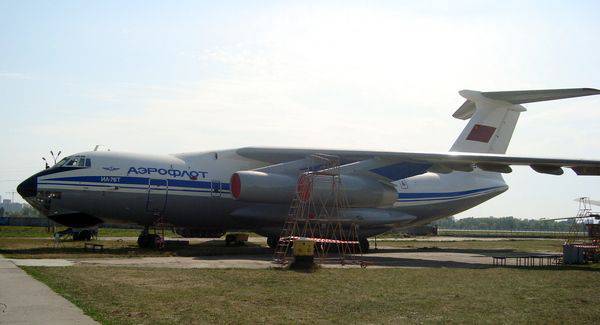 Heavy military transport aircraft IL-76 in the coloring of Aeroflot, which was preserved for almost all military aircraft.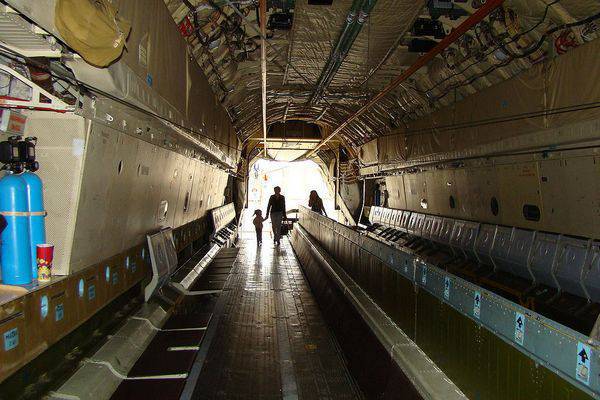 Inside the cargo compartment.