In India, the regular test launch of the ground-to-ground Nirbhay medium-range cruise missile failed, reports
MIC
With reference to yesterday's message of the newspaper "Business Standard".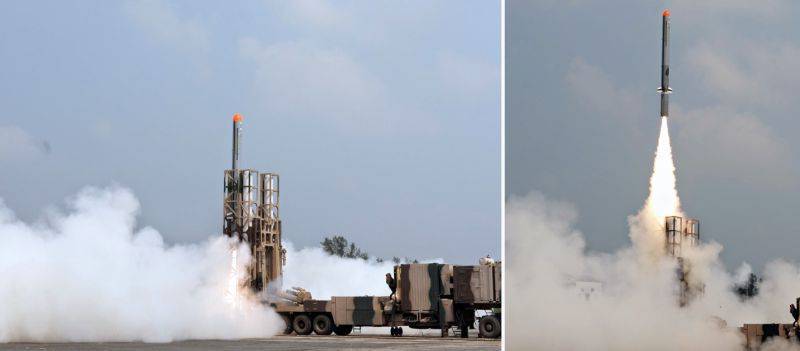 Start Nirbhay in October 2014
According to the newspaper, "a cruise missile was launched from the Chandipur test site in the state of Odish in eastern India."
According to the sources of the publication, "the launch took place in a regular mode, despite some problems during the pre-launch preparation".
"However, after 11 minutes after launch, the rocket left the calculated trajectory and collapsed into the Bay of Bengal," writes Business Standard. "With a range of applications from 750 to 1000 km, the test sample covered the distance only in 128 km."
The newspaper reminds that "the first test launch of this type of cruise missiles in March 2013 also ended in failure - the rocket fell after 20 minutes of flight, and during the second launch in October of 2014, Nirbhai failed to reach a predetermined height."
It is noted that the Nirbhai subsonic is being developed for the Indian army "as a supplement to the joint Russian-Indian supersonic BrahMos rocket with a range of about 290 km."
The Nirbhai is a two-stage cruise missile with a length of 6 m and a diameter of 0,52 m. The wingspan of its wings is 2,7 m, the combat load is up to 1,5 t.