All attacks of the Russian air group in Syria are targeted and directed exclusively against the "Islamic state", reports
RIA News
Statement by Deputy Defense Minister Anatoly Antonov.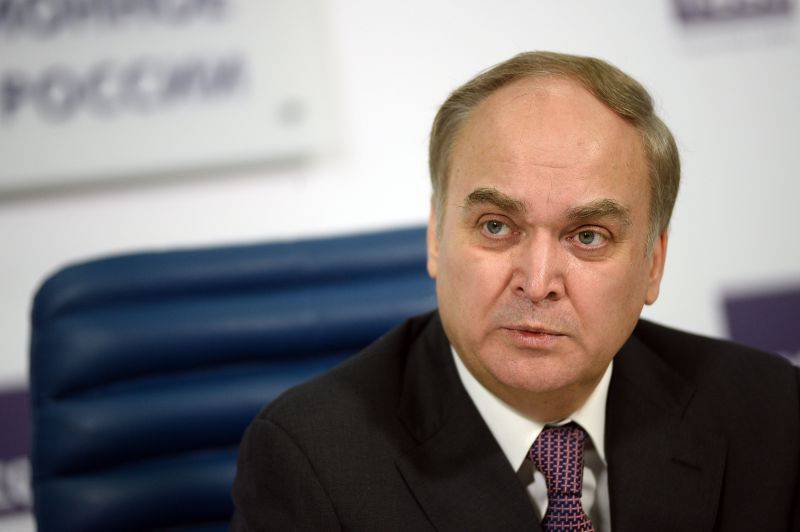 "All our strikes are pinpoint, calibrated and directed exclusively at the infrastructure facilities of the Islamic State." We do not strike blows on any other military or civilian objects, much less settlements or mosques, as it is regularly served by some Western media, "the general said at the Siangshan Security Forum.
He noted that Russia is working in Syria "transparently and provides daily objective information about the forces and means involved, and the results of the strikes inflicted."
The Deputy Minister stressed that the Defense Ministry had already organized interaction with the states of the region: "a joint Information Center has been created in Baghdad, in which coordination is carried out between representatives of the headquarters of the armed forces of Iran, Iraq, Syria and Russia".
He recalled that Vladimir Putin at the UN General Assembly put forward a comprehensive program of action. "It is proposed to create a broad international antiterrorist coalition that could unite different forces in its ranks based on common values ​​and international law, guided by the principles of the UN Charter," said Antonov.
"The strategy of political stabilization and economic revival of the Middle East and North Africa is in demand. Without the restoration of statehood, the strengthening of the institutions of government, the situation cannot be radically changed. However, one should act without imposing one's own approaches, but with respect for the national culture and
stories
states in the region, "the general said.
Focusing on the issue of interaction between the Russian Federation and the United States, Antonov said:
"We all face a common evil - terrorism, the main manifestation of this evil - IS. We offered the United States a large program of cooperation, including on Syria ... Unfortunately, the United States has not yet been ready for this. "
The Americans, in his words, "categorically reject the word" cooperation "and for the time being limit the interaction to contacts of the ministries of defense of the two countries regarding safe flights."
"A little example for you to make it clear to everyone. We offer the question of saving the pilots. God forbid, tomorrow there will be trouble with some plane of the anti-Igil coalition led by the United States. God forbid, the plane will be shot down, and the pilot will land somewhere in the territory controlled by IG, "the deputy minister suggested.
"Is there no more humane goal, how to combine all efforts in order to save this pilot? What is wrong if the United States and Russia have established cooperation at least in this area, because such a disaster could happen with a Russian pilot, "he added.
"Unfortunately, we are not heard yet, and our cooperation is limited to only the document that we are developing together with the United States on the safety of flights in the sky of Syria," stated Antonov.