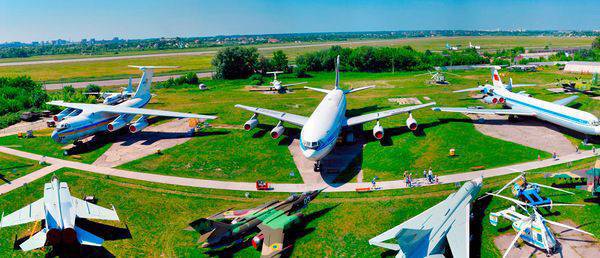 This year I managed to get to the museum
aviation
in Kiev. I have long wanted to go there (the museum has been open since 2003).
Impressions are only positive. The museum collection is impressive. But most importantly - you feel the power, the power of the once one of the strongest army in the world, the Soviet Army. An army that, whatever they said, could protect us from any enemy.
Now everything is in order.
Military aviation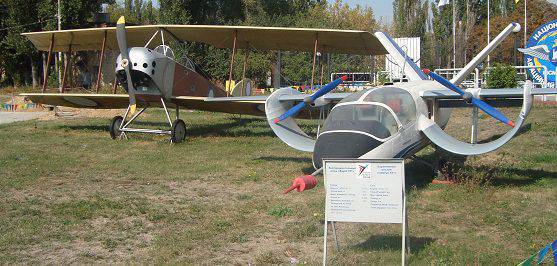 Past and future. In the background is a reconnaissance aircraft of the First World Anasol of the Odessa factory Anatra. In the foreground is another Soviet experimental light-engine aircraft with a V-shaped keel of the AN - 181 ("181 product") - crew of 2 people, speed - 220 km / h, flight range - 530 km.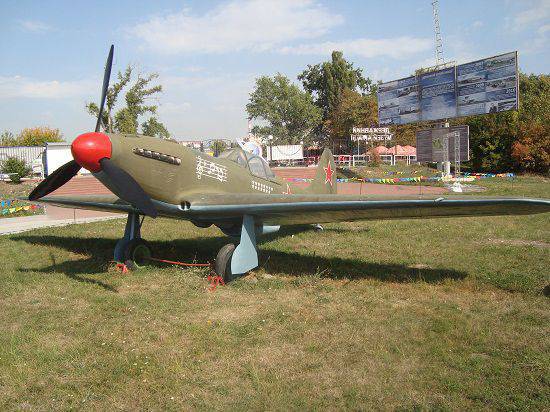 The Yak Fighter - 3. This copy took part in the shooting of the film "Only Old Men Go to Battle".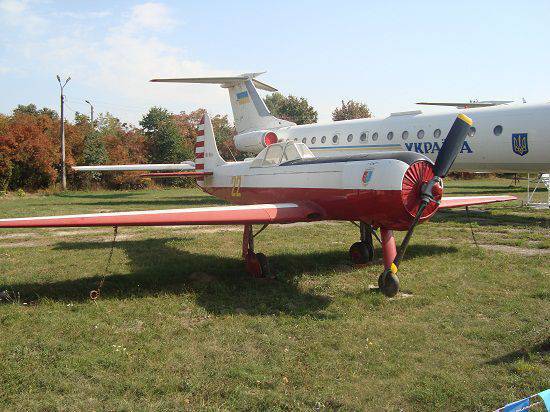 "Flying Desk" training and training Yak-18PM.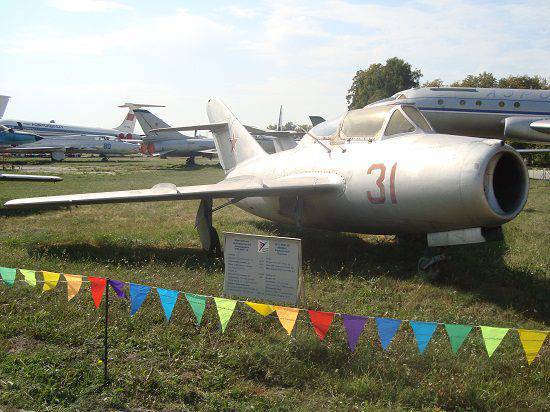 Training - training fighter UTI MiG - 15.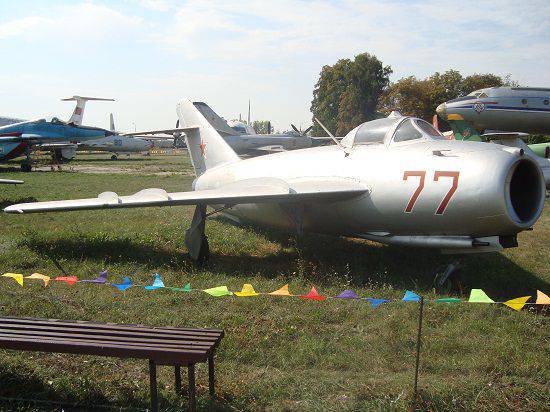 Fighter MiG - 17.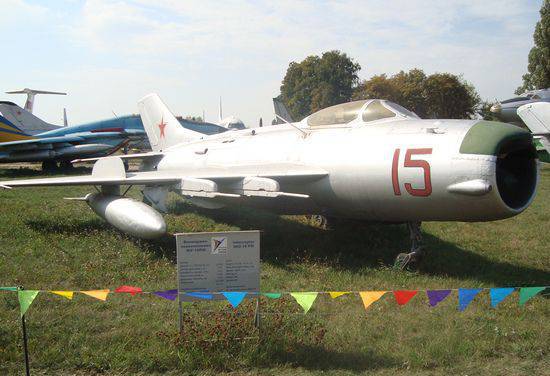 Fighter - MiG interceptor -19PM. The world's first supersonic fighter. Above the air intake can be seen fairing radar.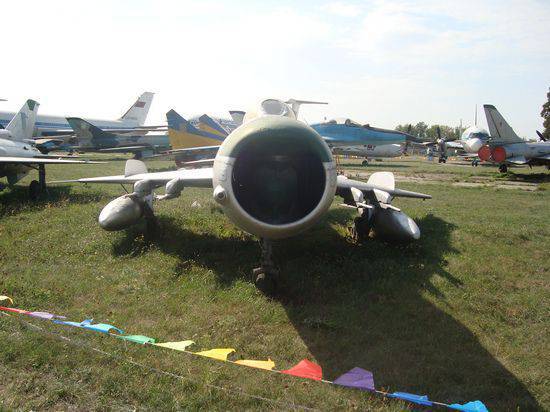 Front view. At the edges of the wings suspended fuel tanks, as well as two pylons for rockets.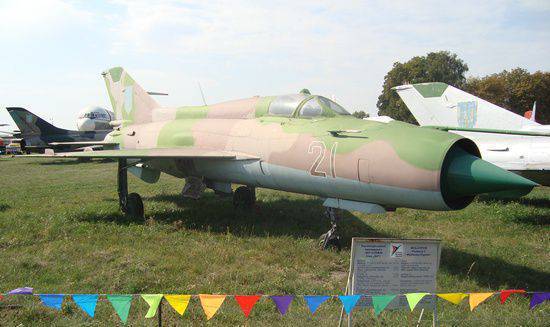 Multipurpose MiG fighter - 21PFM.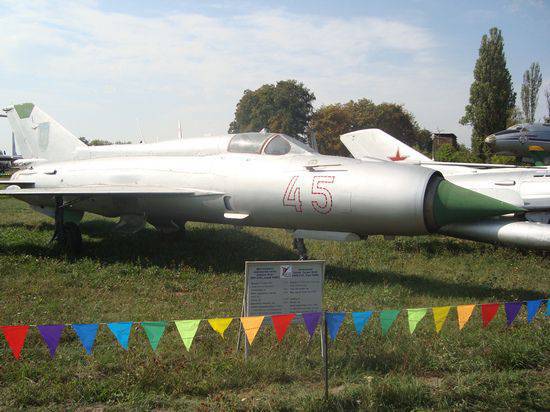 Remote controlled aircraft - target MIG - 21 type 94М, 1955 g.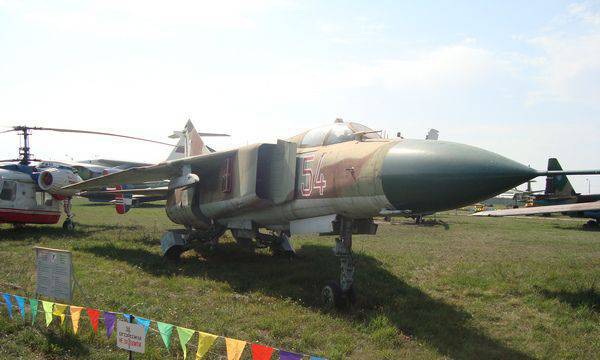 MiG frontline fighter - 23ML.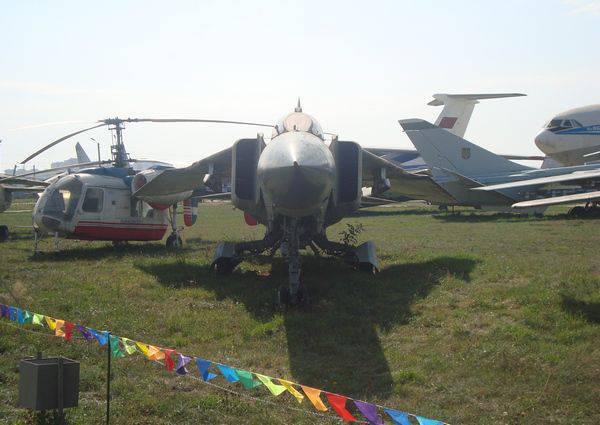 Frontal fighter MiG - 23ML, front view.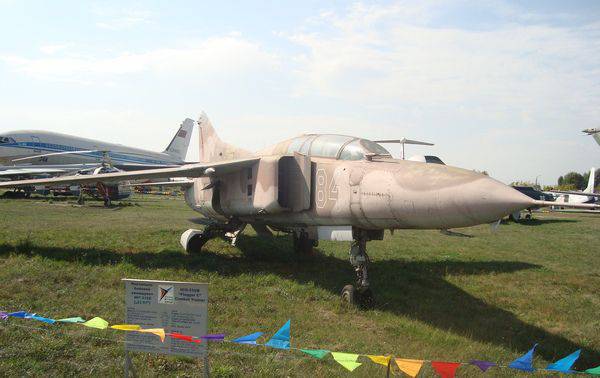 Training - MiG-XNUMHUB combat fighter.
Fighter - bomber (attack aircraft) MiG-27K.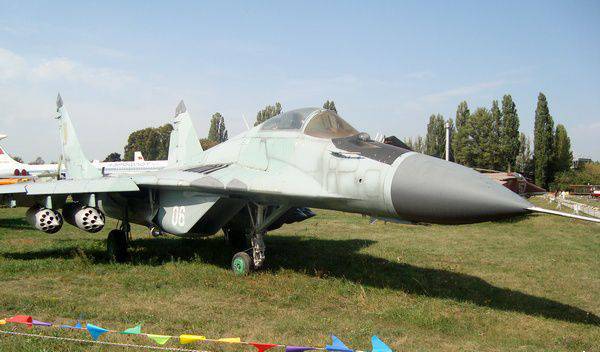 Ukrainian modernization of the MiG-29 (9-13) - MiG - 29 MU1 with blocks of NUR.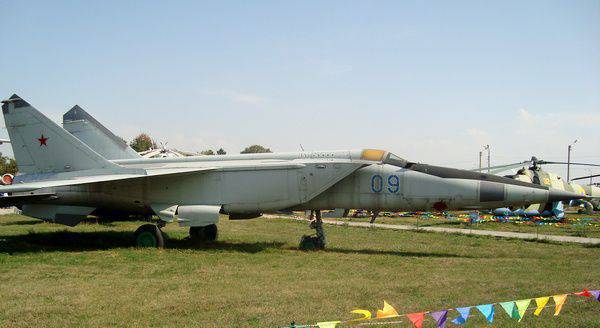 High-altitude reconnaissance aircraft - MiG bomber - 25РБ.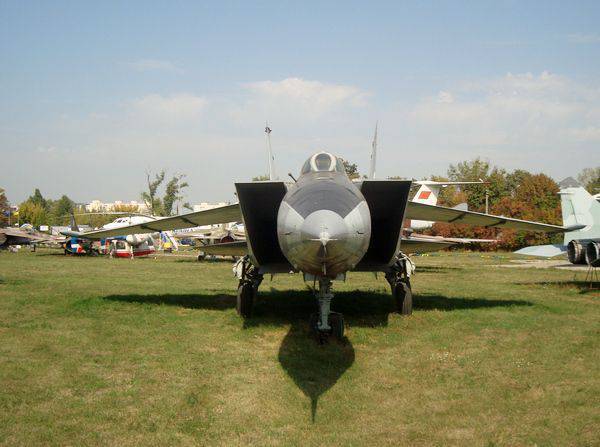 MiG - 25RB, front view.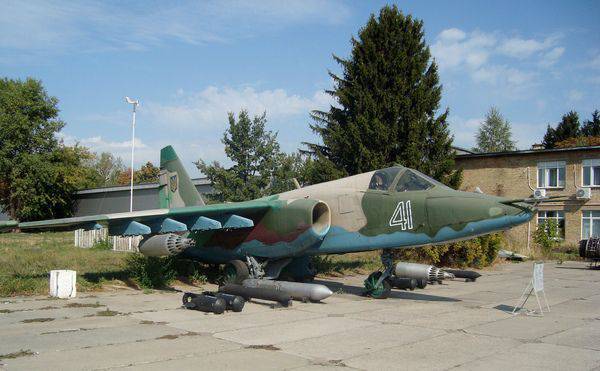 Su fighter - 25 with a set of weapons.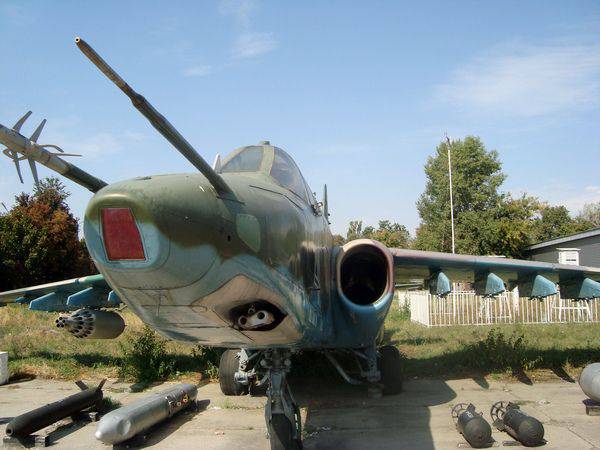 Su - 25, view of the air cannon GS - 30 - 2.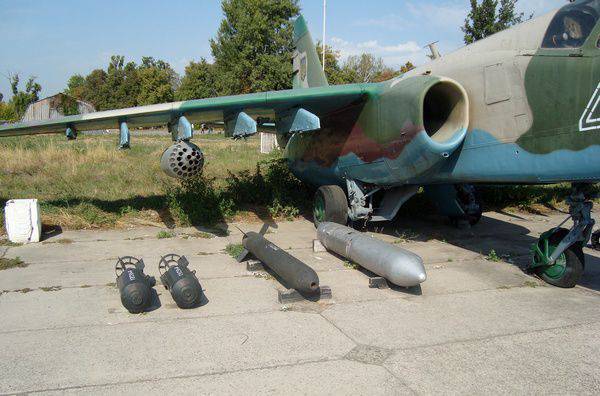 Su -25 armament: UB-32 block for 32 NUR, FAB-100 bombs, unguided heavy C-24 rocket, outboard aircraft container.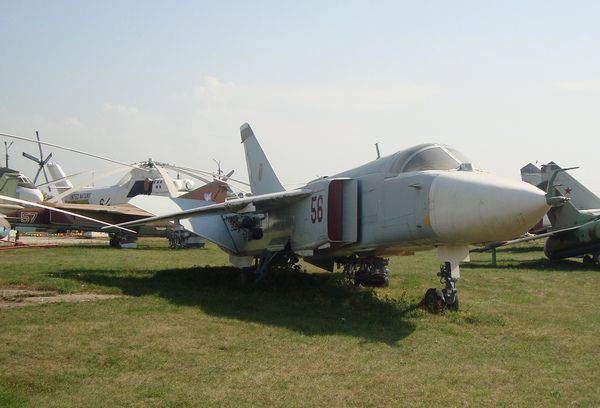 Su - 24 front bomber with variable sweep wing.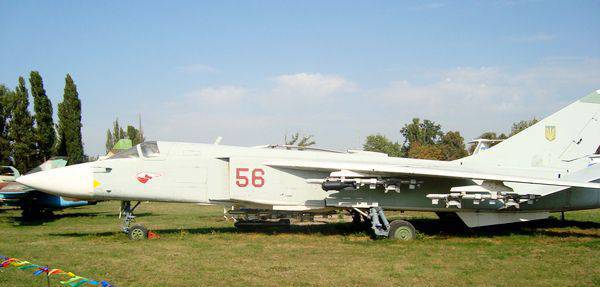 Su -24, side view of the suspension with bombs.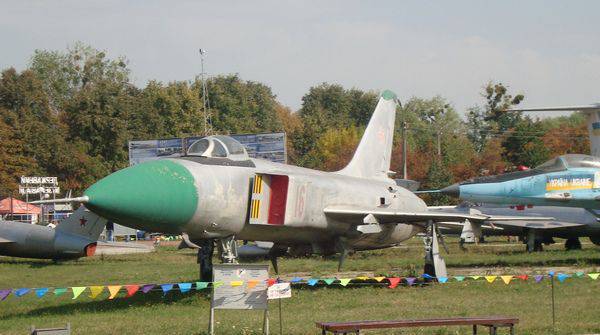 Fighter - Su interceptor - 15TM.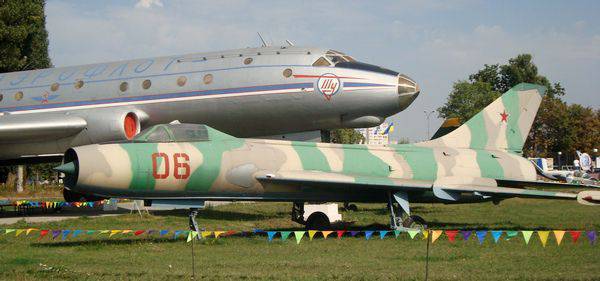 Fighter - Su bomber - 7BM. In the background, the passenger Tu-104.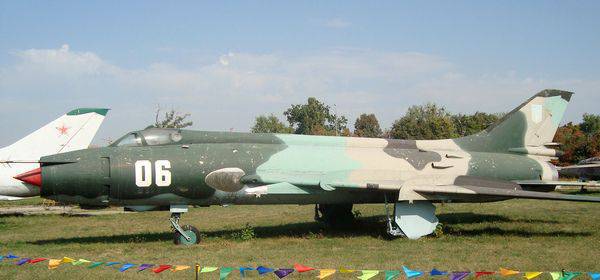 Fighter - bomber Su - 20.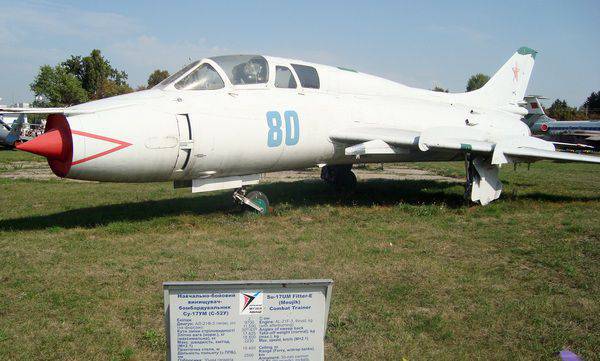 Training - combat fighter - bomber Su - XNUMHUM.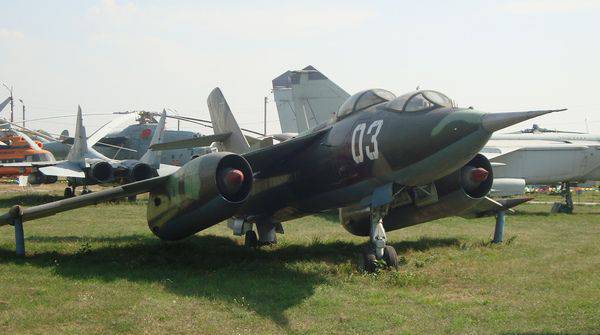 Training - Training Yak - 28U.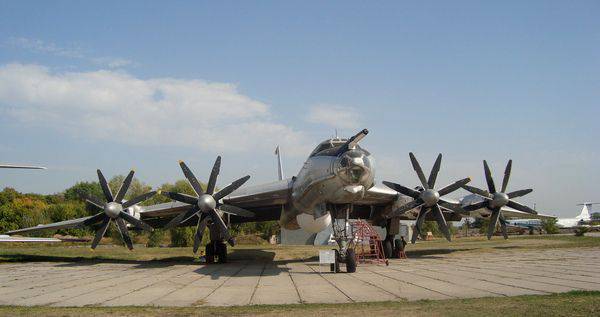 Turboprop long-range anti-submarine aircraft Tu - 142М3 (based on the Tu-95).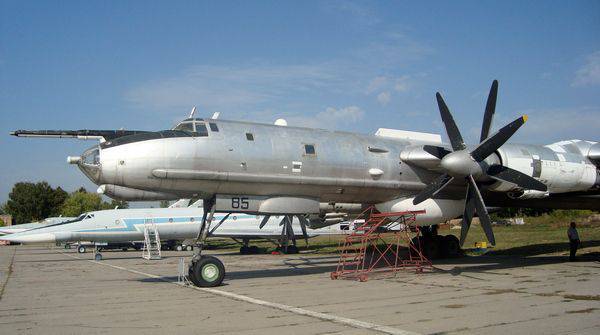 Tu - 142M3 closer.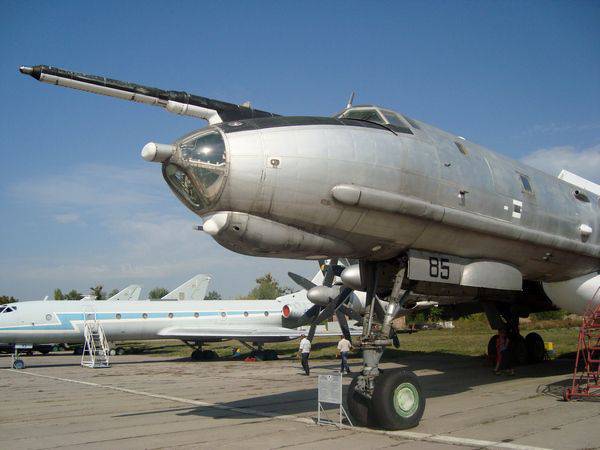 View of the nose with the navigator's cabin and fuel refueling system.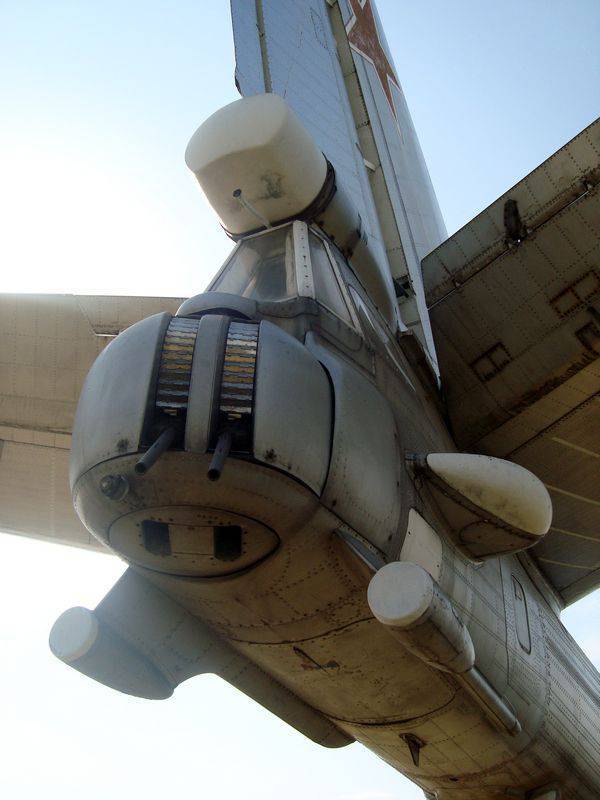 Aft artillery installation and elements of the onboard system of electronic equipment Tu - 142М3.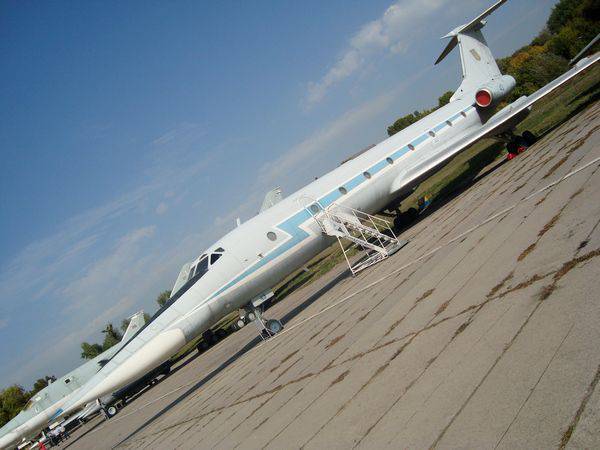 A unique exhibit: a training and training Tu - 134 UBL for pilots Tu - 22.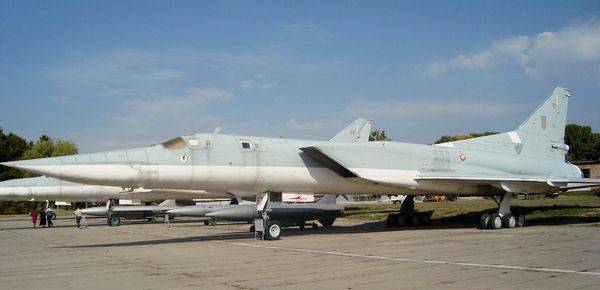 Long-range supersonic Tu bomber - 22М3.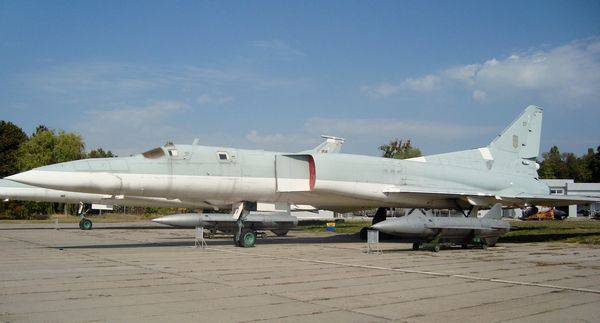 Long-range supersonic Tu bomber - 22М2.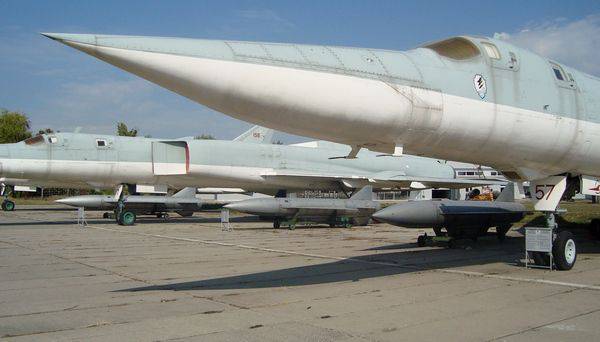 Missile weapons Tu - 22.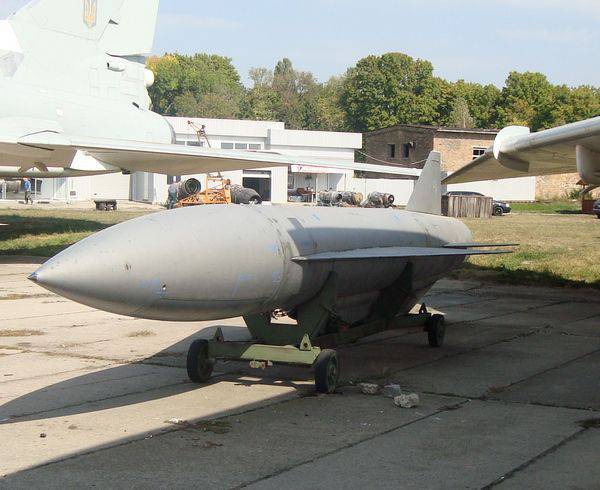 Cruise missile X - 22.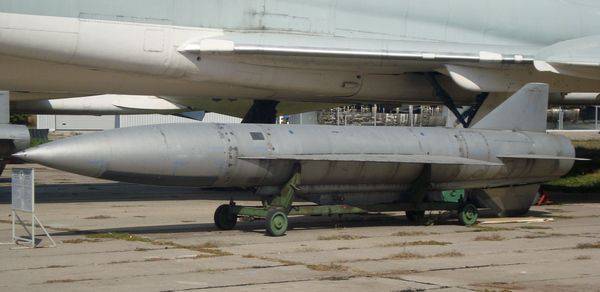 CU class "air - surface" X-22NA "Storm".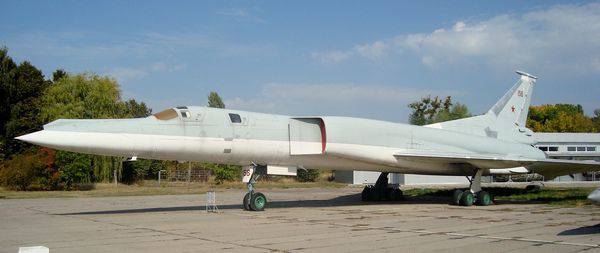 The long-range missile carrier Tu Tu - 22М0, one of the first 10 built.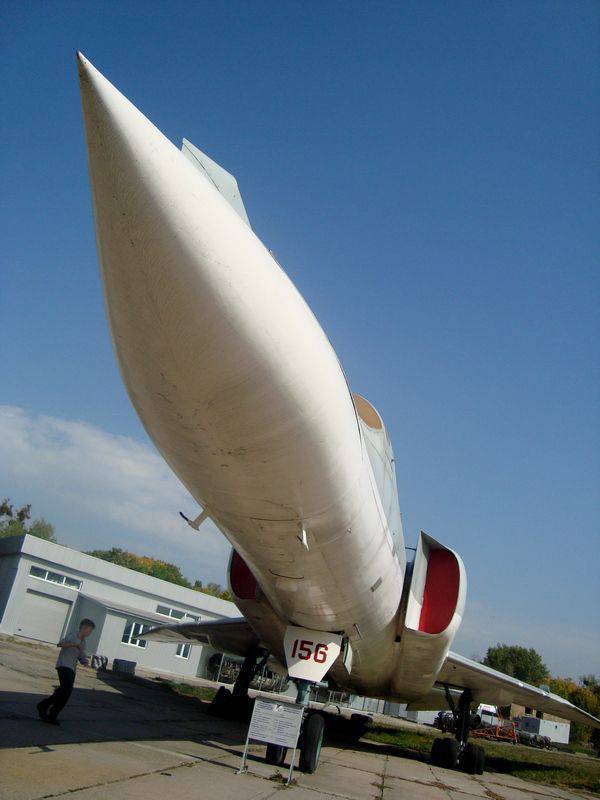 Under the fuselage Tu - 22М0