The diesel-electric submarines "Stary Oskol" arrived at the Northern Fleet to test equipment and weapons,
RIA News
press service message
fleet
.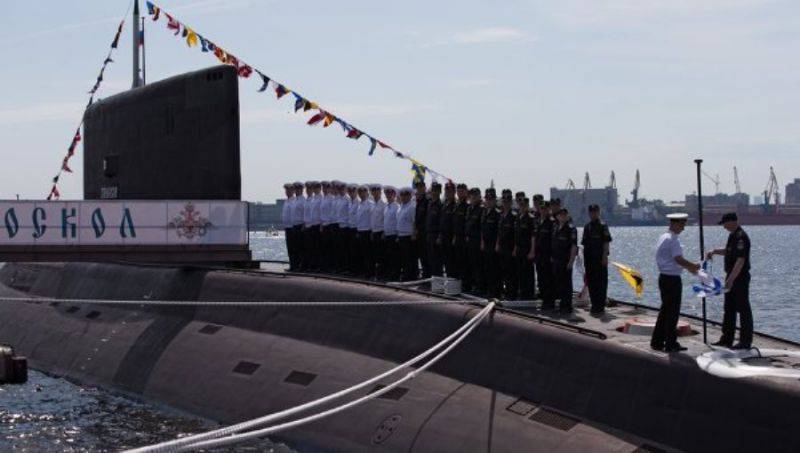 "Stary Oskol arrived on Friday at the main base of the Kola Flotilla of the heterogeneous forces of the Northern Fleet to further carry out the test program," the release said.
This submarine is the third in a series of 6-ti submarine project 636.
"Within a few months, the crew of the Stary Oskol submarine will undergo a cycle of training at the training base of the Kola Flotilla, pass the coursework tasks and perform a set of tests
weapons
and technical means of the ship, "- told the press service.
Help Agency:
"Submarines of the VNSHVX 636.3 project belong to the third generation, have a tonnage of 3,95 thousands of tons, a speed of 20 knots, a depth of 300 meters, and a crew of 52 people. They are armed with torpedoes of a millimeter 533 caliber (six vehicles), mines, as well as the Caliber missile system. "