Messenger of Mordovia
published an interview with one of the leading Syrian experts Yuri Lyamin, who spoke about the Syrian missile arsenal, in particular, about the facts of using Tochka missile systems known to him.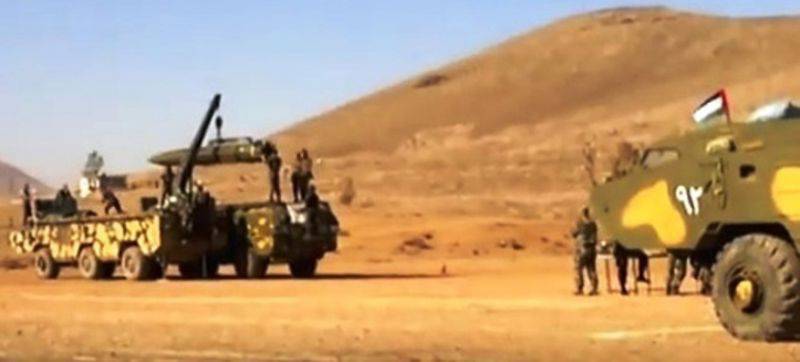 Reporter: "When did the" Points "start to enter Syria? How many missiles were delivered and the complexes themselves? What are the modifications?
Lyamin:
"Information on the supply of arms to the ATS is very closed, and on missile weapons - especially, so it's hard for me to talk about accurate data. As far as we know, the Tochka OTRK were delivered to Syria sometime in the mid-1980s after the 1982 Lebanon War with Israel. Most of the various directories speak of 18 delivered launchers, but it is not known how accurate this is. We still do not know reliably how many MiG-29 aircraft were delivered to Syria, and about this weapons as the "Point" and say no. Given the years of delivery, the Syrians probably got the Points in their original version. "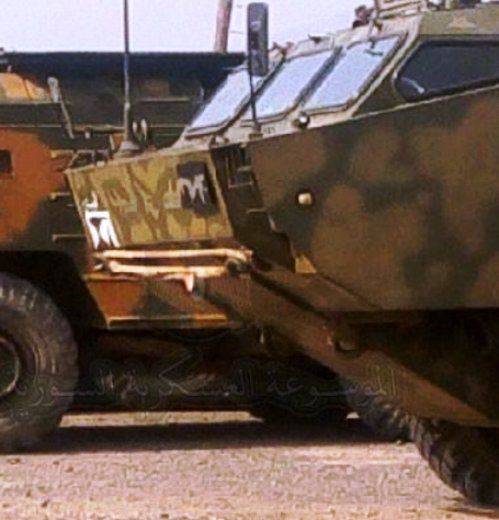 Launchers of the Syrian complexes "Point" received an additional reservation
Reporter: "When was the first launch of the militants recorded? How many missiles were fired?
Lyamin:
"The first launches of the" Points "on militants were recorded at the end of December 2012-th - the beginning of January 2013. Again, it's hard to say how many launches since that time, probably at least a few dozen, since I've probably seen more than a dozen different videos with missile launches or remnants. For example, during the fighting for Murek in the north of the province of Hama, in the spring of 2014, there were at least several "Dots" strikes with cluster warheads. The last time such videos with fragments of the rocket were seen on video at the end of 2014 of the year. According to some available data, these complexes are still used. "
Syrian missile system 9K72 "Elbrus, also known as" SCUD-B
Correspondent: "And what is the information about the North Korean clones of the" Points "among the Syrians?".
Lyamin:
"As for the North Korean copies of the" Dots ", it is often difficult for an outside observer to understand from the remaining fragments of the missiles to the outside observer where they were made. However, all the lighted starting and transport-charging machines from the Syrians are original, Soviet-made. "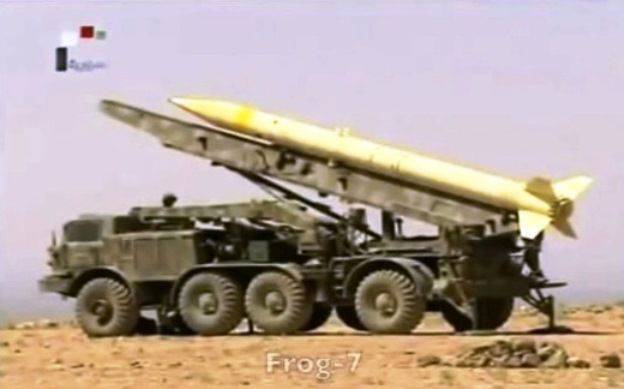 9K52 Luna-M (FROG-7)
Reporter: "What kind of missile systems are still available to the Syrians?".
Lyamin:
"Syria, besides solid fuel OTRK 9K79" Point ", has liquid 9K72E" Elbrus ". By the latter, as far as is known, after the collapse of the USSR, the Syrians acquired Korean Hwaseon-6 missiles with an increased range (they were also produced in Iran under the name Shahab-2), and then with the help of Koreans and Iranians their production or assembly was organized in Syria itself.

In addition, Syria has already received the Iranian solid fuel OTRK "Fateh-2000" in 110-x.
In addition to the mentioned missile-guided complexes, Syria also had our old Luna-M and Iranian Zelzal complexes with unguided rockets. "