According to Colonel-General Andrei Kartapolov, head of the Main Operations Directorate of the General Staff of the Armed Forces of the Russian Federation, the other day American aircraft struck in the area of ​​Aleppo. After the "militants" strike, none of the militants was injured ... But the city of Aleppo itself suffered, the neighborhoods of which, already experiencing interruptions in electricity, were completely de-energized. The reason is that bombs dropped from planes of the American coalition landed in a thermal power station and a distribution substation.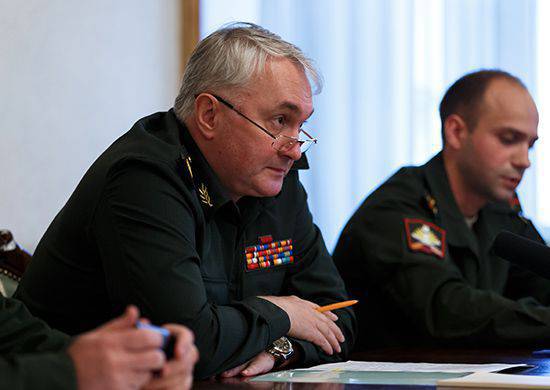 Andrei Kartapolov, during a briefing organized for journalists and foreign military attaches, said that "it seems that someone deliberately destroys the infrastructure of human settlements." According to the representative of the Ministry of Defense of the Russian Federation, this may be aimed at increasing the flow of refugees who are forced to leave their homes and move abroad - primarily to the countries of the European Union.
General Kartapolov:
It is not in our rules to advise colleagues on which objects to strike. However, on October 11, in the area of ​​the settlement of Tell Alam, strikes
aviation
coalitions were destroyed by a thermal power station and a transformer substation.
I guess our partners hardly knew that the CHP operated only eight hours a day. However, the strikes were struck for several days, and on October 11 this CHP was completely disabled.
Recall that the American side previously accused the Russian Space Forces of the Russian Federation that the pilots allegedly struck "not against the militants, but against the moderate opposition." And where in this case are the planes of the American coalition beating? ..