Informational portal
Shafaaq
reports that the Russian Su-30 multi-role fighters, delivered as part of the Iraqi Air Force contract, delivered the first strikes against the positions of the militants of the so-called Islamic State. The said portal refers to the statement of the representative of the press service of the Iraqi Air Force. A spokesman for the press service notes that the strikes were inflicted on three bases of the ISIL militants in the province of Salah al-Din (northern Iraq).
In addition, it is reported that with the help of Russian planes a strike was struck on a convoy of terrorists' vehicles moving towards the city of Mosul.
In the Western media, they were quick to announce that we could talk about the start of operations of the Russian Aerospace Forces on Iraqi territory, but the Iraqi military showed a photo of a fighter with Iraqi identification marks.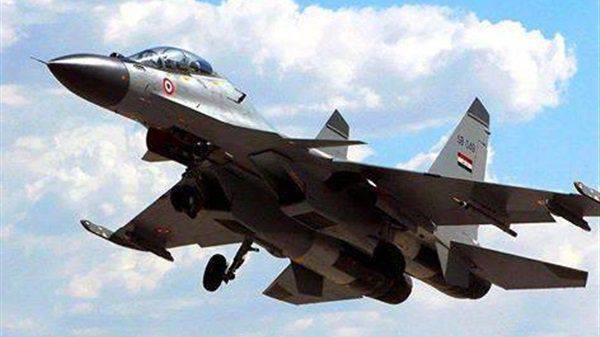 Earlier, the chief editor of the magazine "National Defense" Igor Korotchenko
говорил
that six Su-30 airplanes may have been delivered to Iraq, which were being upgraded at the facilities of the 558 aircraft repair plant in the Belarusian city of Baranovichi.