The Turkish General Staff issued a message stating that an unidentified aircraft, which entered Turkish airspace, was shot down in the east of the country. From the report of the Turkish General Staff:
Today an aircraft of unknown origin was detected by air defense systems near the Syrian border. After three warnings, the device continued to move in Turkish airspace, after which our planes, patrolling the border at that time, fired on the side, and he was shot down within the framework of the current rules.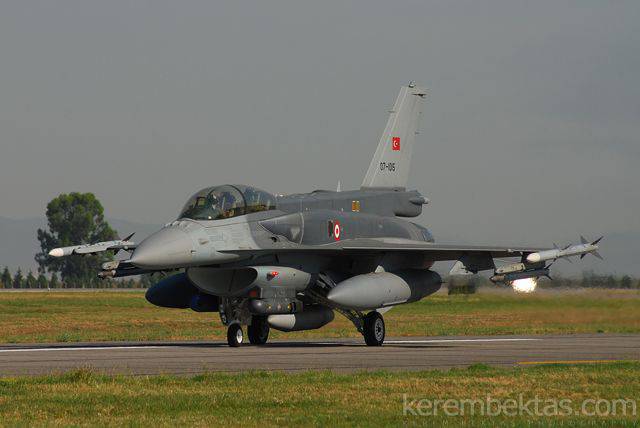 After some time, it became known that the Turkish Air Force planes shot down a drone that entered Turkish airspace. About this, in particular, reports
BBC
. In this case, the British media says that drones in the area of ​​the Syrian-Turkish border use the United States, as well as Syria.
Russian Defense Ministry spokesman Igor Konashenkov, commenting on the statement by journalists about whether the UAV could belong to Russia, said that
all aircraft and unmanned
the aircraft of the Russian Aerospace Forces grouping in Syria returned to the air base after operations were completed.