The International Criminal Court of The Hague stated that they are ready to begin the investigation of all war crimes committed in Georgia in the 2008 year. This was stated by the Prosecutor of the ICC Fatu Bensuda, who arrived in Tbilisi on a visit. Ms. Bensuda, who met with Georgian Justice Minister Teya Tsulukiani, is quoted by the Georgian media:
We will investigate all war crimes, regardless of the side of their commission.
According to the prosecutor of the International Criminal Court, she expects the ICC to empower her as the chief prosecutor in this case.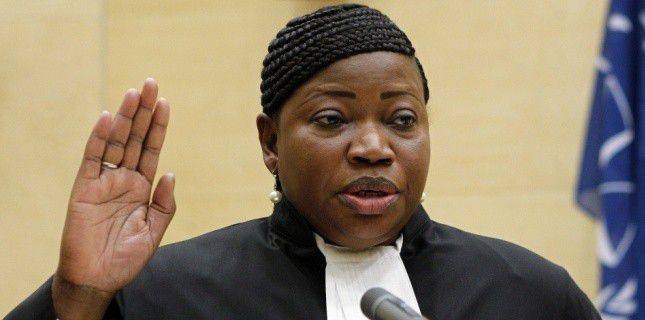 Recall that earlier the Investigation Committee of the Russian Federation prepared numerous volumes with materials on war crimes of the Georgian army, which received an order from Saakashvili in August 2008. One of the gravest crimes is the shooting of the positions of Russian peacekeepers. After the end of the collection of materials, the RF IC sent them to The Hague, where they stated that the Russian side was ready to consider the materials.
Following such statements, officials from the International Criminal Court in Tbilisi quickly decided to prepare their materials on the events of August 2008 for the ICC. In the Georgian version, the crimes were committed almost exclusively against the Georgian military. According to Ms. Tsulukiani, there were "tortures and executions of Georgian soldiers". In the end, Georgia agreed to the fact that South Ossetia (in the Georgian version - the Tskhinvali region) "fired at itself", and then with the support of the Russian Federation began to "terrorize the Georgian military."
It is noteworthy that the prosecutor of the ICC arrived to get acquainted with the "elements of the case" in Tbilisi.