The maintenance of anti-Russian sanctions will become an indispensable condition for the rapprochement of Serbia with the European Union, writes the Serbian newspaper Blitz, citing sources in diplomatic circles. Article leads
RIA News
.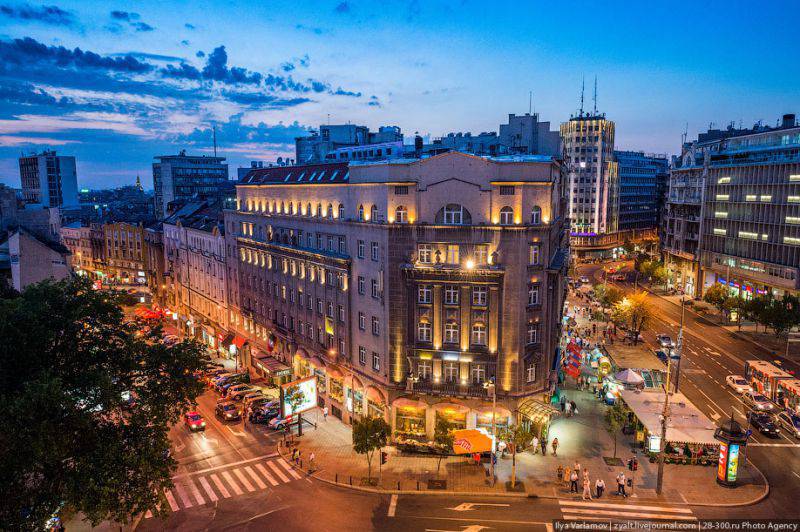 Belgrade
The Serbian authorities, who are seeking accession to the EU, previously categorically rejected the possibility of joining the anti-Russian sanctions. However, this time Brussels is preparing to put tough conditions, the newspaper notes.
The article states:
"In order for 31's foreign policy chapter to be opened in negotiations with the EU, the government in Belgrade will have to coordinate its behavior with Brussels much more than before. This, according to our interlocutors, simply means that Serbia must bow down to European sanctions against Russia. "
The publication explains that "the head of the so-called negotiation dossier 31 is called" Foreign policy, security and defense policy "and has the goal to fully harmonize the candidate country's policy in these areas with the common position of the European Union." According to sources, the start of negotiations on this chapter is scheduled for next year.
"Belgrade's refusal to join the sanctions will also be criticized in the report on Serbia's progress towards the EU, which the European Commission will publish this month," writes Blitz.
The official status of the candidate country was granted to Serbia on 2012. "The beginning of negotiations on Serbia's accession to the EU was officially announced in January 2014, but since then not a single head of the negotiation dossier has been opened," the newspaper states.
The agency recalls that the EU extended sanctions against Russia until January 31 2016.