The Doctors Without Borders organization reports on an incident that occurred with the long-suffering MSF hospital in the Afghan city of Kunduz. Recall that a few days ago, an American military aircraft dropped onto a hospital, in which there were more than two hundred people, several aerial bombs, turning the corps into ruins. There is still no accurate data on the number of fatalities (according to preliminary data, there are more than 30), and more than 20 people are missing.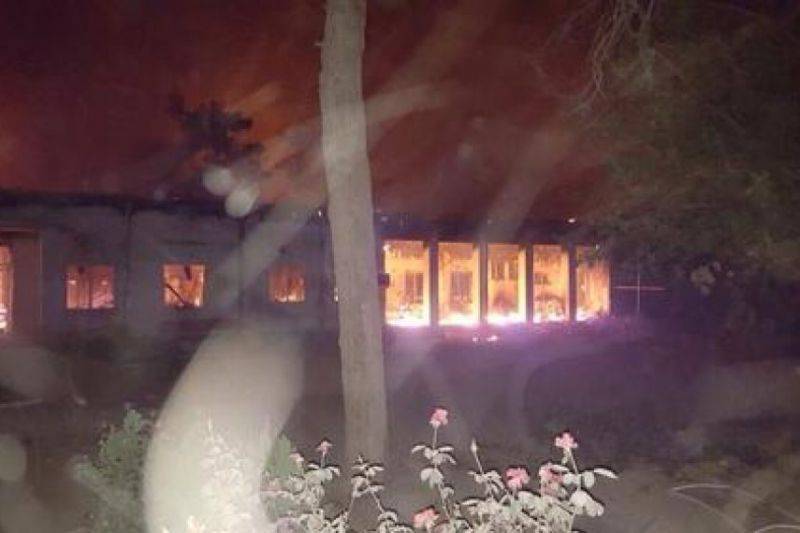 A new incident is connected with the "work" of the American investigation team in the territory of the destroyed hospital. A representative of MSF reports that the Americans rammed the closed gates of the clinic (more precisely, what was left of it) in Kunduz with the help of
tank
. Invading the hospital destroyed important material evidence that could serve as an objective investigation.
Representative of the organization "Doctors without Borders" quoted by the news agency
Associated Press
(transfer
RIA News
):
This unannounced, violent invasion in advance led to property damage, the destruction of potential material evidence and caused stress and fear.
About the earlier American airstrike
рассказал
Hospital nurse Zoltan Yeč:
It was absolutely terrifying.
I slept in our safe room in the hospital. About two o'clock in the morning I was awakened by the roar of the explosion that was heard nearby. We have heard bombings and explosions all week long, but all the time from afar. This time it was different - close and loud.
At first there was confusion, dust settled. While we were trying to understand what was happening, the bombing continued.
After 20 or 30 minutes, I heard someone calling me by name. It was one of the emergency room nurses. He entered, staggering, his arm badly damaged. He was covered in blood, his whole body was wounded. (...)
How could this happen? Why was this needed? Destroy the hospital and so many lives, wasted. I have no words.