I did not intend to write a big article. Not because the topic is not relevant, but just the opposite. Only the lazy did not speak about the problem of drunkenness and alcoholism. The media almost daily report victories over the Green Serpent. On new approaches and other nonsense.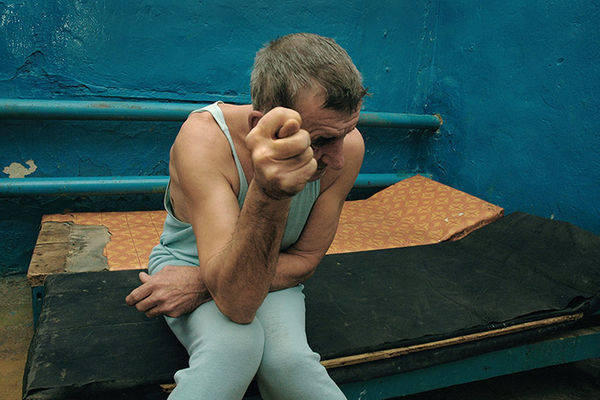 In earnest, they are discussing the revival of the sobering-up stations. Serious people from different departments and public organizations argue about the benefits or harms of alcohol. Police generals, together with the police, talk about the need to fight. Doctors cite death figures. In short, the struggle in full.
I do not refuse a glass or another brandy in good company with a sinful affair. Yes, and stronger can use. But in the company and under a good snack. Therefore, not a supporter of prohibitions. Nonsense all this. When people are going to drink, have a snack, they can buy as much alcohol as they need. And then, in the course of the play, if possible, and run a couple of times.
The re-education of alcoholics looks even more stupid. Those who drink a lot, often do not really bother with the quality of the drink. It is suitable, for example, "hawthorn tincture". Cheap and angry. And tell them about the dangers of this tincture is about the same as hammering a concrete wall with your own forehead. The effect will be the same. Headache. And not for the educated, but for you.
The replica will be about something else. On the state approach to this issue.
I will not refer to statistics and other official. It's all right there. Just personal impressions of your own city. And the impressions, to put it bluntly, are not very.
More recently, we were outraged by the presence of many small markets and shops, where they sold not always high-quality products. How many materials were devoted to this. People are killed by expired products! Chinese goods give out for European brands! Buyers are cheated, hung, cheated.
And the authorities have heard! They listened for a long time, and ... it would be better to have remained deaf.
I don't know how it is in other cities, but this is how it is with us. I specifically walked in my own neighborhood. And you know, mini-markets closed! But instead of them, the liquor stores and draft beer shops opened. I now have four Red and White stores, two Fragrant worlds, and three Grapes around a kilometer away. And this while preserving wine and vodka departments in "Magnets", "Victory", "Tapes" and other chain stores. And so this good in general is a dime a dozen.
But that's not all. There are also more beer shops. In some places, these pubs stand in 100-200 meters. And they trade perfectly for everyone. This is not vodka. This is a beer. The students are sitting, the Alconauts are sitting, the girls are young - and they are sitting with beer "one and a half". Yes, and stocks. Buy 2 liters and get a liter for free! Sellers hit the spot. In favor
There is a struggle, but there is an imitation of the struggle. And this imitation is much worse. It is better to do nothing than to educate liars. And on the example of the state. It is better not to fight than to fight, spreading poison almost all the way around the apartment.
Why is the extra ruble of taxes for local authorities more important than the lives of those who choose these authorities? Maybe because for the life of a person no one but the person himself is responsible? Doctors? They receive already "finished product". The fact that once was quite able-bodied person. Police? No dead body - no case. Governor or Mayor? We rule. And the solution of such issues is not our business.
So who is responsible for what young people drink? Who is responsible for the fact that in the pharmacies of these penny tinctures - the sea? Whose fault is that I constantly stumble upon beautiful shops with wine, vodka, beer? Cigarettes now buy "in the dark." No windows or price tags. Just the inscription: "There are cigarettes." Asked - tell and sell. But colorful bottles - see. They are harmless.
We can say that no one is forcing anyone. And it is. And to force anyone and not necessary. It is enough to create conditions when it is not necessary to bother yourself to realize the temptation. And then you can talk as much as you need about the "sobering up" of the nation, but the closest "beer house" is at the entrance.
Of course, this does not apply to people who have "settled down" and with a sober approach. But in order to "settle down", a person needs to live 30-40 for years, and live without burdening herself with a nipple attached to a beer bottle. Or even some temptation.