Israel has officially agreed to hold joint consultations on the prevention of incidents with Russian VKS aircraft in the Syrian sky. Major-General Igor Konashenkov, a spokesman for the Russian Defense Ministry, said today during the briefing about the negotiations with the Israeli side. According to Konashenkov, the first joint actions to prevent aviation incidents between the aircraft of the Russian Aerospace Forces and the Israeli Air Force in Syrian airspace were conducted on the eve of October 14.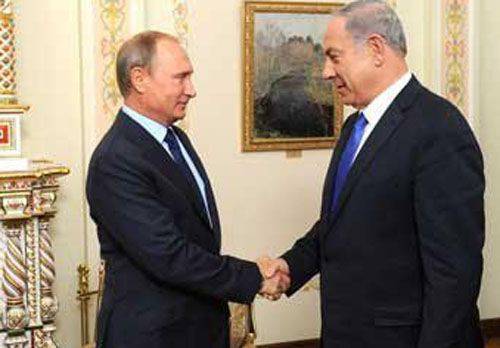 Ministry of Defense of the Russian Federation
:
Yesterday he passed the first stage of training on the interaction of the Russian Aerospace Force and the Israeli Air Force in the interests of preventing dangerous incidents in the skies of the Syrian Arab Republic.
Mutual information was organized on the actions of aircraft using the "hot line" between the Russian control center
aviation
at the Khmeimim airbase and the Israeli Air Force command post. Today will be the second stage of training with Israeli colleagues.
Israeli media reported that in the format of the created "hot line", Israel and Russia will hold constant consultations in order to avoid "unforeseen clashes and misunderstandings between the Israeli and Russian military aircraft". The Israeli authorities at the same time insist that Israel is not included in either the Russian or the American coalition.
Episodic consultations on similar issues are known to be conducted with the United States of America. However, the US position remains, to put it mildly, strange - closer and more effective contacts in matters of cooperation in the format of the coalition States are clearly not ready.
In Israel, they say that, perhaps, through consultations with the Russian Federation on Syria, they will be able to receive guarantees that Iran will not take the opportunity to flood Hezbollah with Syria.