UBS and Credit Suisse prefer to work only with the most wealthy clients.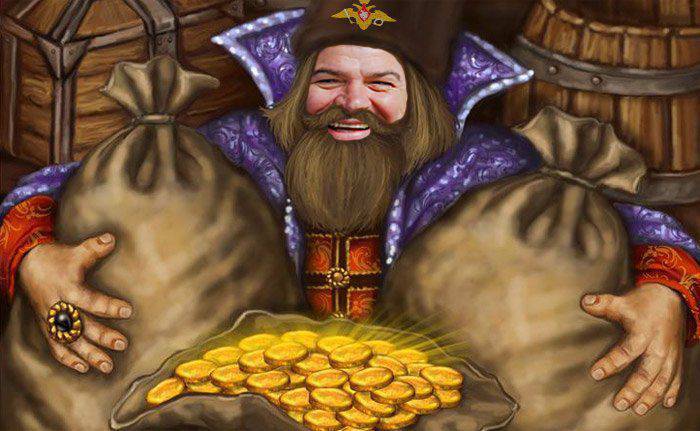 This autumn, the largest Swiss banks UBS and Credit Suisse began to close their accounts for Russian clients in large quantities, Forbes told three sources in the private banking market. "Banks are forcing customers to close their accounts with assets of less than $ 5 million," says the banker. "In the event of a refusal, the client is obliged to pay a monthly fee for account maintenance." It is about one thousand Swiss francs a month. " According to another banker, last year such a policy of Swiss banks already affected clients from Russia, but then clients with bills of less than $ 3 million experienced difficulties. Some clients found themselves in unpleasant situations due to the fact that banks had notified their decision by mail. "Many Russian customers received paper notices in special rental cells in Switzerland," explains the banker. "Naturally, nobody checks mail at them every day, and clients did not know about the bank's decision for three to four months and were forced to pay a commission."
UBS does not have any penalty rates for small account holders, says Ilya Solarev, head of UBS Wealth Management in Russia. "UBS clients have a benchmark in terms of assets, in which the client would be economically viable to use the full range of bank services," says Solarev. The minimum guideline in UBS is the amount of $ 5 million. In Credit Suisse, they said that the bank did not "publicly discuss issues related to customers."
Problems with the Russians with foreign banks began last spring, when, as a result of the Ukrainian crisis and the annexation of the Crimea, Russia fell under international sanctions.
A Russian developer who has a business abroad told Forbes that closing small accounts with Russian clients in foreign banks has become commonplace and he considers this to be discrimination based on nationality. In the British bank HSBC he had a card with a small amount after he reduced foreign account transactions with a limit of about $ 10 million. He ended up in a less privileged category of bank customers, but he didn't manage to change anything with the account the bank notified the closing of the account on its own initiative. At this his misadventures in foreign banks are not over. A year ago, his son designed a mortgage at Barclays Bank. The British bank refused to take in the guarantors of the father, as the loan officer considered such a loan risky due to US sanctions against Russian citizens. The bank allowed the developer to attract a co-borrower only after he showed the passport with a fresh US visa. "Barclays behaved as if the United Kingdom is a colony of the United States," the developer is outraged.
Customers from Russia are not the first to have problems with Swiss banks. So, in 2013, the Wall Street Journal reported that Credit Suisse closed accounts for customers from countries subject to sanctions, in particular Angola, Turkmenistan and Belarus. According to bankers, thus credit institutions minimize country risks and focus on servicing larger accounts.
In addition to closing accounts, Swiss banks began to monitor compliance by clients with Russian legislation on controlled foreign companies and currency control legislation. It began to affect their business. Several bankers reported that UBS and Credit Suisse are allowing Russian customers to transfer money to their personal accounts in Switzerland only from Russia.
"A transfer to Switzerland from Russia is a guarantee that taxes have been paid on this amount," explains one of the bankers. This summer, Deputy Finance Minister Sergei Shatalov met with the leadership of UBS and Credit Suisse in Switzerland, says a Forbes spokesman. "Shatalov told bankers about the amnesty of capital and listened to their opinions about the possibilities of applying Russian laws to Russian clients in Switzerland." Shatalov through the press service of the Ministry of Finance declined to comment. "UBS complies with all laws, rules and regulations of the jurisdictions in which we do business. As a global wealth management bank, we consider it a part of our work to have a good understanding of the laws and, to the extent possible, help our clients to comply with them. UBS always tries to keep its customers abreast of regulatory changes that may affect them, "says Solarev.
The fact that banks warn Russian clients about the risks and demand to bring money into the account only from Russia, customers have to say thank you, says Elena Ovcharova, head of the administrative and legal protection group for Pepeliaev Group business.
"In fact, transferring money to a foreign account of a currency resident of Russia not from his account in a Russian bank is, as a general rule, an illegal currency transaction.
It is threatened with a fine in the amount of 3 / 4 to the entire amount of the transaction. In order for citizens of Russia to stop being currency residents, they need to live outside of Russia for at least a year, "Ovcharova comments. At the same time, the exchange of information between the tax authorities of the countries accelerated since last year, when Russia joined the international convention on administrative assistance in tax matters.
UFG Wealth Management partner Dmitry Klenov says that Russian citizens can use foreign accounts without restrictions imposed by Russian currency legislation by opening foreign companies that have bank accounts with foreign banks. Limitations imposed by currency law do not apply to such accounts. "However, this option has a negative point: if an individual is a Russian tax resident, then most likely such a company will be recognized as a controlled foreign company," says Klenov. - It will be necessary to notify about such a company, prepare reports for it and pay tax in Russia on retained earnings. But this problem is solved if an individual becomes a tax resident in another country. "