Various sources of information, including Syrian, report that in the province of Homs, a point strike inflicted
aviation
VKS of the Russian Federation, a group of militants of the odious movement "Ahrar al-Sham" was destroyed. In the message
RIA News
and correspondents
"Komsomolskaya Pravda"
it is said that among the liquidated are the leader "Ahrar al-Sham", a native of Chechnya, Abu Bakr Al-Shishani.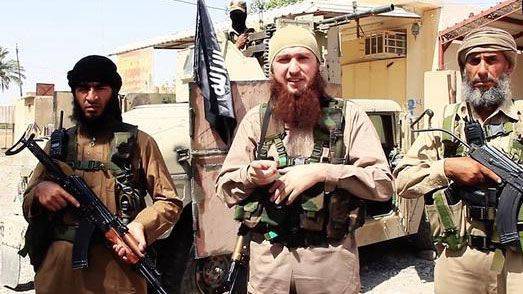 RIA News
:
On October 14, as a result of a strike by Russian aviation in the province of Homs, a militant group was liquidated along with the leader of the terrorist group Ahrar Al-Sham, a native of Chechnya, Abu Bakr Al-Shishani.
It should be noted that Al-Shishani was appointed the leader of this group relatively recently - after the destruction of Omar Mustafa, formerly head of "Ahrar Al-Sham", by divisions of the Syrian government army. In addition to Omar Mustafa, the Syrian special forces also liquidated his closest ally Abu Anas.
For your information:
"Ahrar Al-Sham" is one of the wings of the terrorist group "Jaish al-Fatah". Militants of this wing were the most active terrorist activities in the provinces of Homs and Idlib. Last year, the Pentagon reported that air strikes of a "coalition" led by the United States were attacking the militants of the grouping. However, for some unknown reason, after these airstrikes, the militants took control of all new territories.