The company "Radioelectronic Technologies" (included in "Rostec") until the end of 2015 g will supply the military department 9 with electronic reconnaissance complexes, management of EW "Moscow-1", said the deputy director general of the company Yuri Maevsky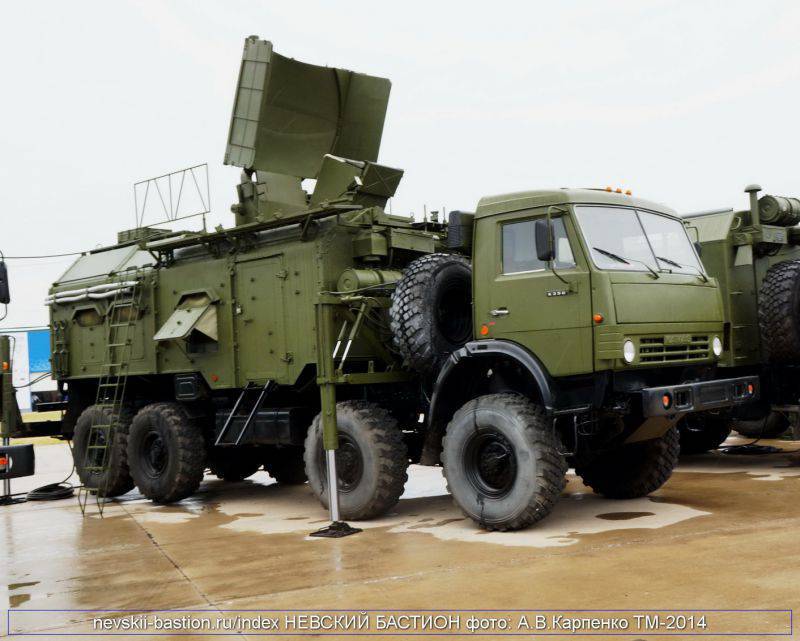 "To date, we have four Moscow-1 complexes, and it remains to deliver five. By the end of the year, nine units will be delivered to the Ministry of Defense. Of course, by the end of the year we will close the contract, "the Mayevsky newspaper quotes.
Look
.
According to him,
"The Moscow-1 complex allows you to scan airspace and detect enemy equipment and projectiles equipped with radioelements in passive radar mode, that is, pick up their own radio emission, and then transmit the received data to other means or electronic warfare systems (EW), air defense ) and aviation to neutralize and destroy targets "
.
The Moscow-1 complex is capable of setting tasks simultaneously for nine controlled EW and air defense complexes.
Moscow-1 scans the space at a distance of up to 400 km, and can effectively operate at temperatures from -40 to + 50 Сº. The deployment time of the complex is 45 min, the calculation is 4 person.