The fact that the Cuban soldiers arrived in Syria for the possible participation in the military operation, today reported a variety of information resources. For example, the American television channel FoxNews reports this, leaving with the material that Havana is sending a military contingent to Syria "to support Assad and Russia." Wherein
FoxNews
who has recently been repeatedly convicted of fakes, refers to a certain "confidential source".
The material states that the Cuban military can be used to train Syrian troops. A certain source in the US bureaucracy told
FoxNews
that Syria was recently visited by Leopoldo Sintra Frias, the commander of Cuban armed forces.
Personal meeting of Russian Deputy Minister of Defense Anatoly Antonov with Cuba's Ambassador to Moscow Emilio Ratmir Losada Garcia added fuel to the information fire.
From the message
the press service of the Ministry of Defense
:
During the conversation, the state and prospects of Russian-Cuban military and military-technical cooperation were discussed.
At the same time, Syrian President Bashar Asad met with the chairman of the Iranian National Security Committee Alaeddin Boroujerdi.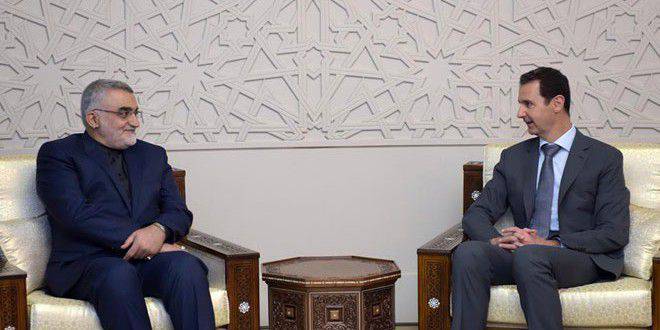 Information Agency
Sana
reports that during the meeting discussed positive interim results in the fight against terrorism in Syria. During the meeting, the Syrian leader highlighted the support that the Russian Federation is currently providing to the Syrian people in the fight against extremism.
The embassy of Cuba in the Russian Federation has denied information about sending the Cuban military to Syria, calling the statements of the American press cretinism.