The first stage of testing a fundamentally new stealth cover, which is suitable for any armored vehicles, reports
TASS
a message from the representative of the enterprise developer Konstantin Lachikhin.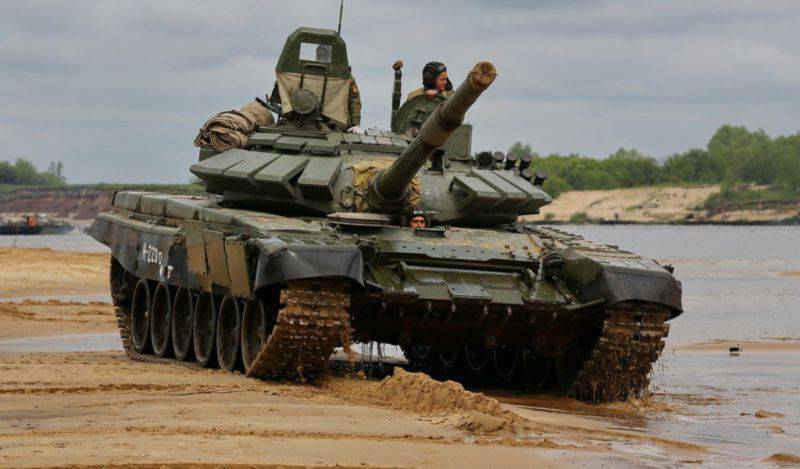 "We experience three types of paint - with anti-icing effect, with radio-absorbing and deactivating (reducing radiation contamination) properties. These types of stealth paint are suitable for any type of armored vehicles, including the newest Armata family models. "
- said Lachikhin.
According to him, the T-72, the BMP-1KSH and the BMP-2 tanks were involved in the experiment, which took place at the center of the Central Military District for a month.
"During the night stage, the properties of the paint were checked with the help of intelligence equipment, in particular, unmanned aerial vehicles and foreign-made night-vision devices. Two of the three samples showed almost complete absorption both in the light range and in the infrared spectrum. Also, the painted equipment has passed the test on rough terrain - ditches with water, dirt, "the center informed the press service of the Center, adding that" the color range of new materials meets the standards adopted by the Russian Armed Forces. "
The composition of the paint is kept secret. "These tests are very important for us to be able to adjust the composition of the coating, add some elements. Per unit of technology goes from 25 to 50 kg of paint. After six months, we will check how the stealth coating and its properties are preserved on the equipment, "said Lachikhin.