On Wednesday in Iran, in a festive atmosphere, a line for the production of modern torpedoes "Val-Fajr" was opened, according to
blog
Yury Lyamina with reference to russian.irib.ir.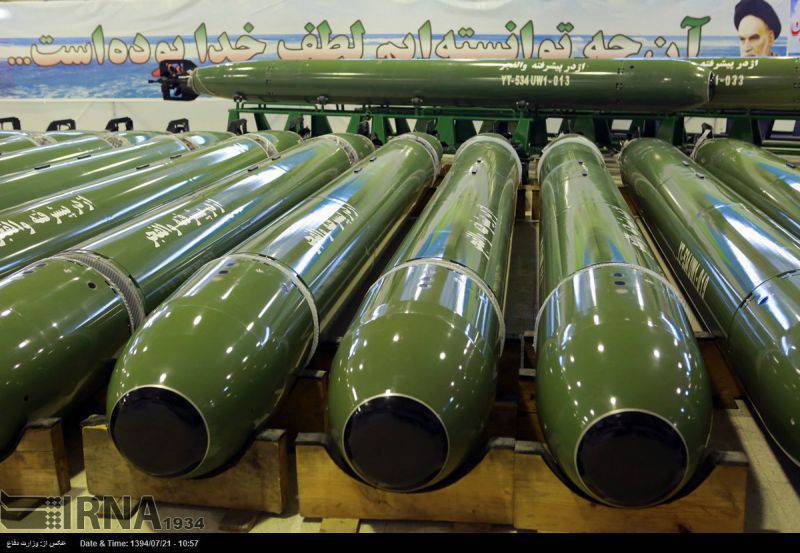 Speaking at the opening ceremony, Iranian Defense Minister Hussein Dehkan said that the main priority of the command is "to provide and equip the Navy with the latest and most powerful weapons, so that they can become the long arms of the country that can protect the maritime borders and break any attempts at aggression ".
New Minister torpedoes called "smart
weapons
"With high speed and powerful warhead that can hit any enemy marine objects in a matter of seconds."
According to him, "the world must hear the signal from Iran that it will bring down any threat with all its might, and not a single law and no resolution can restrict it".
In turn, the commander of the Navy, Habibolla Sayyari, thanked the Minister for equipping
fleet
the latest weapons. According to him, Val-Fajr, in comparison with other samples, has "a large radius of action, greater accuracy and explosive power."
From himself, Yury Lyamin added the following: "Val-Fajr torpedo" is another fruit of the active military-technical cooperation of Iran and the DPRK, continuing with 1980x. As you can see from the YT-534 torpedo index, the UW1 is a new modification of the North Korean torpedo PT-97W (YT-534W1), whose production has been localized in Iran. "