At the AUSA 2015 exhibition in Washington, which ended in Washington, a prototype of the well-known M-ATV MRAP category developed by the American company Oshkosh was presented.
bmpd
.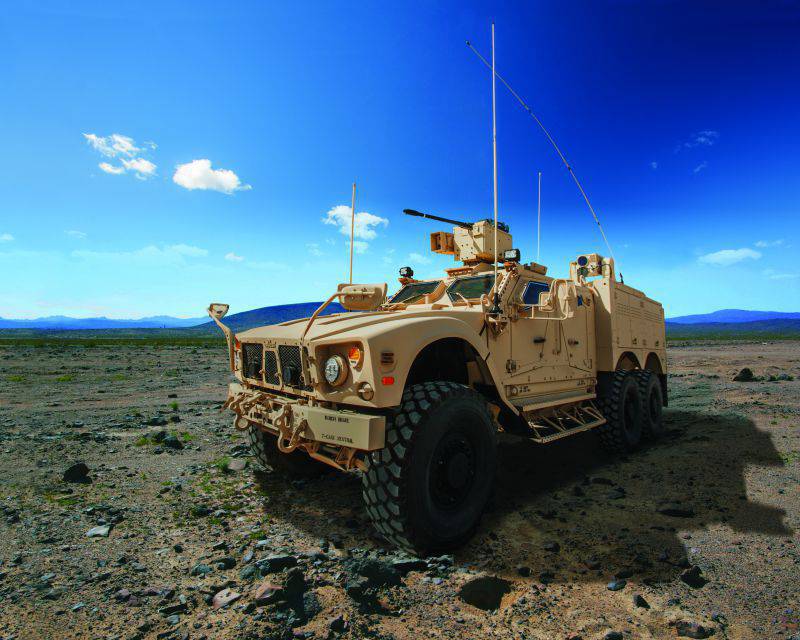 The machine has a wheel formula 6х6 (standard version - 4х4) and an elongated armored hull.
It is reported that "the total combat weight of the M-ATV armored car in the 6 x6 variant is 42000 pounds (about 19,07 tons compared to the maximum 14,7 tons of the base machine) with a payload of 12000 pounds (5448 kg)." The stated capacity is up to 15 people.