Washington will not return to a large-scale military presence in Europe, as was the case during the Cold War, Mark Milli, chief of staff of the US Army, said in an interview with Defense News weekly. His words leads
TASS
.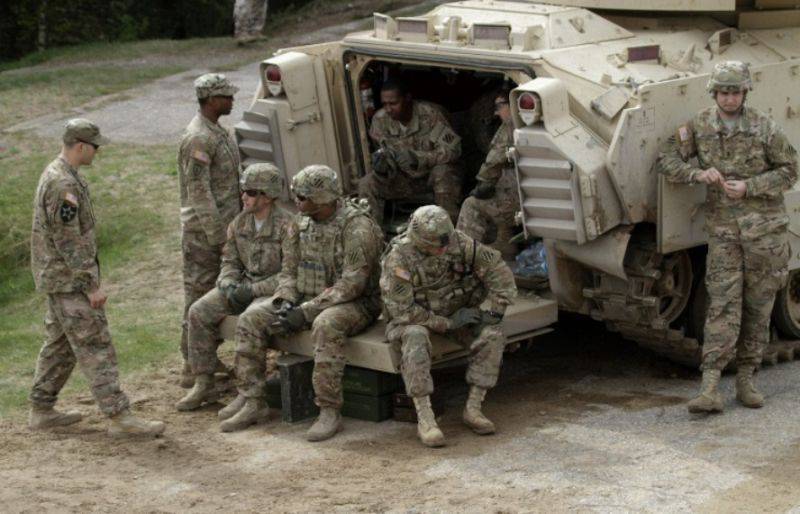 "We have no intention of going back to the days of the Cold War and deploying 300-350 order thousands of US troops in Europe, and I do not consider such actions necessary," said Milli.
At the same time, "there are other things that we can and should do," he continued.
"We are talking, first of all, about the direction to Europe on a rotational basis of additional US military units at the brigade level in order to increase the number of ground forces, which has already been repeatedly announced earlier," the general explained.
In addition, "I mean referral to Europe on a rotational basis of US air defense, engineering, engineer, armored, special forces, etc.," he said.
"Another aspect of such a US activity is the building of the potential of partners (in Europe)," said the commander.
He recalled that the Pentagon plans in the coming 2 of the year to reduce the number of ground forces by 40 thousands of people. "Now the ground forces have about 980 thousands of people," - said Milly.
He noted that the "priority number one" for him at the present time is "to ensure proper combat training of personnel".
Further, he made critical remarks to the Russian Federation, repeating the statement of his leadership that Russia at the moment "is the number one threat to the United States because of its" potential and demonstrated behavior. "
"What are Russia's future intentions? I don't know and I don't pretend that I know, "said Milly. "But I can say that her behavior since 2006-08 has been extremely aggressive and was accompanied by the violation of a large number of long-standing international norms."