Poroshenko, continues to attempt to justify the decisions taken before the radicals, stating that the armistice agreement in the Donbass "should not mislead anyone." According to the Ukrainian president, it is now necessary to focus on strengthening the position of the Ukrainian troops and the border with Russia and Transnistria as a whole. At the same time, Poroshenko recalled that the number of the Ukrainian army "has grown to 250 thousand people."
RIA News
leads statement Petro Poroshenko:
The current truce should not mislead anyone. We need deterrence forces not only in the Donbas, but along the entire borderline with the aggressor and occupier — with the Russian Federation — along the sea, near Transnistria. Therefore, we have increased the armed forces of Ukraine to 250 thousands.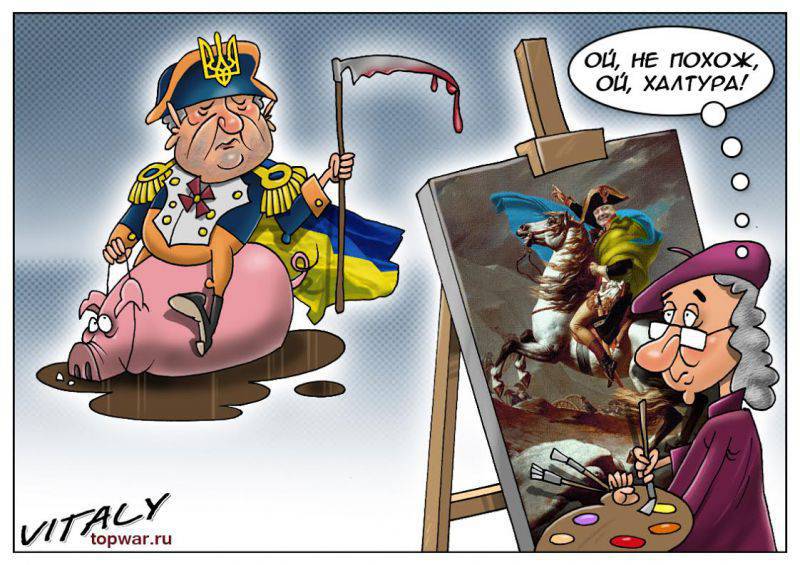 Today, Yatsenyuk, Prime Minister of Ukraine, also showed himself, saying that if Russia does not go to restructure the 3-billion Ukrainian debt to October 29, then Kiev is ready to bill 1 trillion dollars "for the Crimea and Donbass".
This statement was commented by the press secretary of the President of the Russian Federation Dmitry Peskov:
Crimea is the territory of Russia. Donbass is the territory of Ukraine. And then 1 trillion? It is not clear.