The Chinese strategic bomber H-6K succeeded for the first time in launching high-precision cruise missiles at long range on land and sea targets.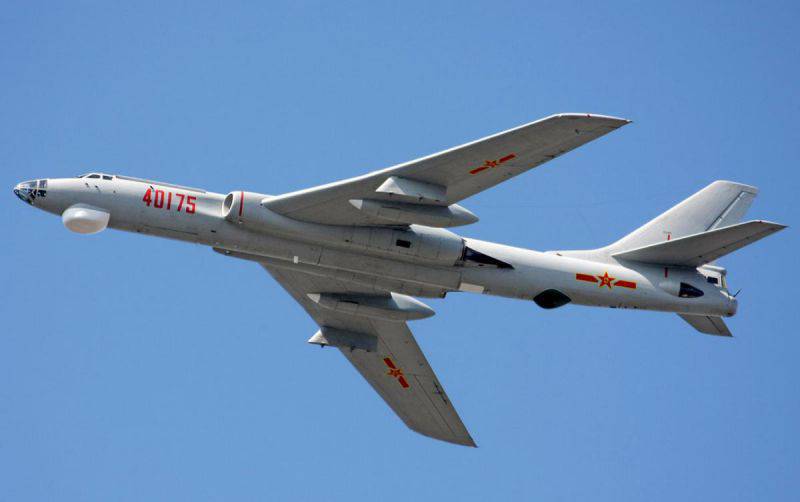 Chinese military expert in the field
aviation
Fu Kanshao noted that in the past, Chinese bombers had the opportunity to drop only free-falling bombs, they were unable to conduct high-precision attacks. However, according to Fu Kanshao, after the introduction of "own advanced technologies", the N-6K will be able to carry and launch cruise missiles at land and sea targets, so China will be able to hit several targets on the ground in one operation.
Fu Kanshao stressed that such an ability is necessary for any air force if they are prepared to perform strategic tasks. According to him, H-6K is undoubtedly a valuable asset of the PLA Air Force. Fu Kanshao noted that these planes managed to fly several thousand kilometers in neutral airspace during recent tests and hit a group of targets with highly accurate
weapons
.
It is noted that the bomber had to use complex maneuvers and tactics in order to overcome the defense of the "enemy" in difficult weather conditions and "electromagnetic resistance." It should be noted that previously only the USA and the Russian Federation had similar opportunities.