A spokesman for the White House, Joshua Ernest, said the United States had refused to accept the Russian delegation to discuss the conflict in Syria over Moscow's reluctance to make a constructive contribution to the fight against the Islamic State terrorist group.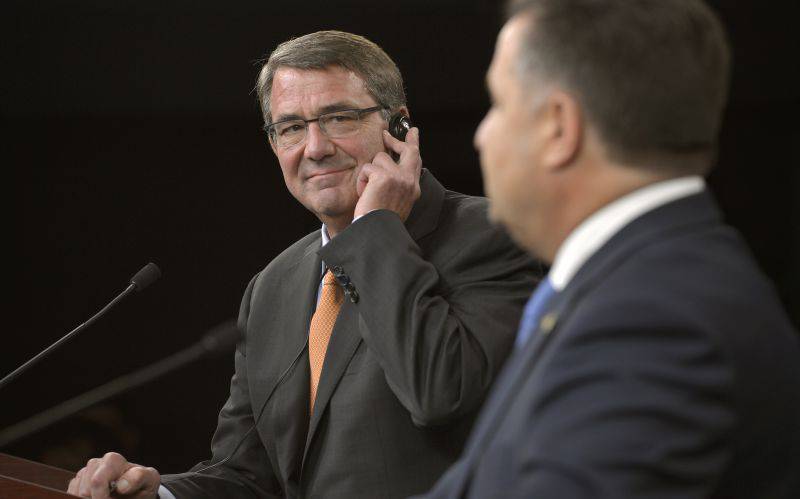 "The goal of this delegation, as Russian President Vladimir Putin said, was to facilitate the coordination of military cooperation between the United States and Russia. We said that we are not interested in this, as long as Russia does not want to make a constructive contribution to our fight against IS, "the newspaper quotes him.
"Sight"
.
According to the press secretary, Moscow's calls for cooperation "were not heard not only by the United States, but by the rest of the 65 members of the international antiterrorist coalition fighting the IS". The official representative of the President of the United States noted that the Russian Federation had its "own agenda" to counter this extremist organization.
"And today they are leading this agenda independently," Ernest stressed.
According to the White House press secretary, "Russia's attempt to convince the United States to join its actions" speaks only of the isolation of the efforts of the Russian Federation.
"We are ready to welcome the constructive contribution of Russia, which would become part of the ongoing actions of the international coalition to combat the IG, but Russia has a different position," the RIA quoted him as saying
"News"
.
On Wednesday, the press secretary of the Russian president, Dmitry Peskov, expressed regret on this issue, stating that the refusal of dialogue does not contribute to the speedy release of the region from the Islamic State.