On the eve, militants of the Islamic State terrorist group attempted to storm the airport in Dair Alzour Province, which is under the control of the Syrian government army. Attempt to break through the militants Syrian military stopped. According to
RIA News
With reference to sources in the Syrian government army, the militants in the airport area were hit from the ground and from the air.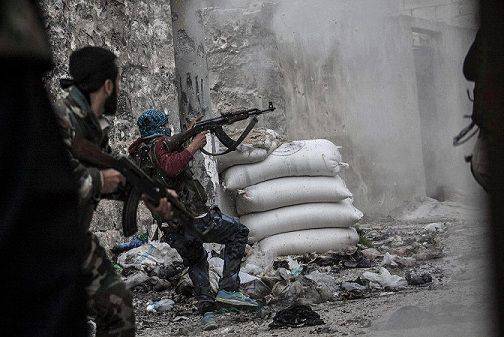 From the report:
ISIS terrorists attempted to storm the airfield at Deir-ez-Zor. The airbase was shelled "Gradami" and mortars. The troops located at the base repulsed the attack. The Syrian air force launched a series of targeted strikes at ISIS near the airfield. More than 25 militants killed, almost 100 igilovtsev injured.
This is not the first attempt by militants to take control of Dair Al-Zor airport, but all of them (attempts) are unsuccessful. Recall that on the eve of this area on the objects of terrorists struck and aircraft VKS Russia.
Against this background, bile continues to exude over the actions of the Russian Federation in Syria by officials in Washington. Thus, the head of the Pentagon, Carter announced that Russia "wraps up isolation in Syria in a shroud" and added (publication
DW
):
We will take all necessary steps to contain the harmful and destabilizing influence of Russia, its aggression and coercion.
It seems that for the first persons of the United States the phrases "Isolation of Russia" and "Exclusivity of the USA" are becoming more and more intrusive - such as parasites in speech, deprived of real meaning.