A video appeared on YouTube, which captured the attack of Russian Mi-24 helicopters on IG insurgents entrenched in Kafr-Nabuda. Video low quality, but allows you to evaluate the work of Russian pilots. Reports about it
Ридус
.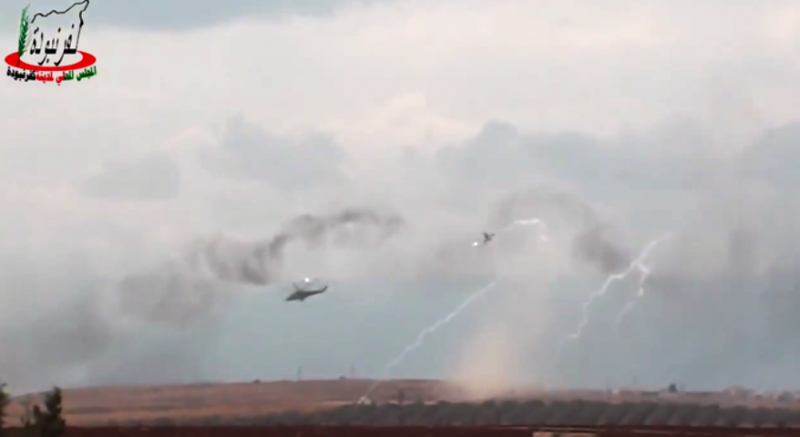 The experts of the Tabula Center translated the contents of the replicas with which the person next to the camera accompanied the events:
"There is a second attack ... Helicopters ... Russian
aviation
... There is an intensive shelling of Kafr Nabud ... Aviation in motion ... Aviation is moving towards the west. "
According to the agency, the shooting was conducted by an ordinary smartphone, "the fighter of one of the terrorist organizations operating in Syria".
"Reedus" recalls that recently it became known about the plans of the Islamists to hold a rally of retribution on the territory of the Russian base in Latakia, where the terrorists intend to penetrate under the guise of attendants.