"The theme of the day" - President of Ukraine Petro Poroshenko climbed into the cockpit of the Su-27 fighter. So Poroshenko decided to celebrate the day of the defender - a holiday, which now on the territory of the "Square" is trying to replace February 23. From the message
press service
President of Ukraine:
The President in Zaporozhye handed two modernized Su-27 aircraft to the air force pilots and took off on one of them.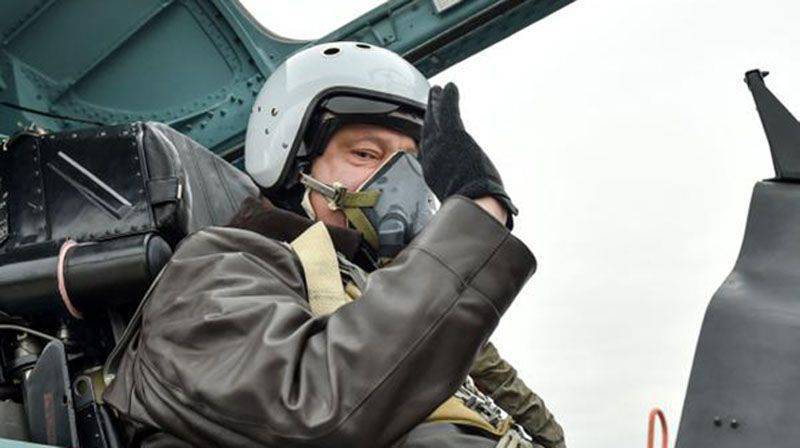 It is reported that the repair of "Sushchek" was carried out by Zaporozhye aircraft repair company "MiGremont", part of "Ukrboronprom". The company specializes in the repair and maintenance of aircraft MiG-25, Su-17, Su-25, Su-27.
At the same time, Poroshenko did not say a word about the fact that the equipment on which he rises in the air is actually Russian-made ... But what about loud statements in the style of "not to use anything Russian!" Or gas and Su-27 for such goods Kiev decided not to carry?
Press service of the President of Ukraine:
The President took part in a test flight at one of the fighters at the place of the co-pilot. Simultaneously with the president, on the other plane at the place of the co-pilot, the Lyceum student of the Kiev Military Lyceum named after Ivan Bohun, Yevgeny Vistoropsky, rose into the air, who received this right following the results of the competition.
Users of social networks have already ridiculed Poroshenko's step, calling it a pathetic copy of what Vladimir Putin once showed.