In Russia, tests of the two-seater Su25UBM will soon begin, reports
Rossiyskaya Gazeta
with reference to Interfax-AVN.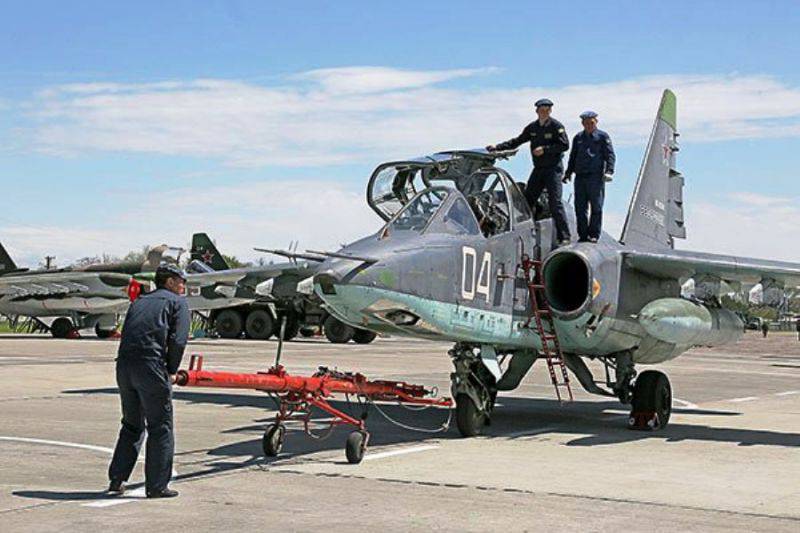 "The modernization of the Su-25UB combat attack aircraft is due to the fact that it is easier to perform daily combat missions on a two-seat attack aircraft. And, above all, at night. Su-XNUMHUBM will have increased efficiency of combat work at night, "a source in the military-industrial complex told the agency.
According to him, "the tests will last about two years and will include the order of 150 flights."
The interlocutor noted that "according to the on-board radio-electronic equipment, armament and combat effectiveness, the Su-25UBM aircraft will be almost identical to the most advanced modification of the Su-25 attack aircraft - the Su-25СМ3 aircraft".
"Earlier, two modernizations of the single-seat combat attack aircraft Su-25 were carried out (versions of the Su-25SM and Su-25SM3)," the source recalled. - The first 16 Su-25SM3 aircraft in November last year were received by the pilots of the assault aviation regiment of the first Guards mixed
aviation
division of the Southern Military District, stationed in the Kuban city of Primorsko-Akhtarsk. "
Help "WG":
"Subsonic attack aircraft Su-25, known by the nickname" Grach ", operated from 1981 year. The aircraft is designed for round-the-clock support of ground forces over the battlefield with a direct view of the target. In the 2009 year, purchases of this type of attack aircraft for the Russian Air Force were resumed, it is assumed that they will remain in service at least until the 2020 year. "