The decision to simplify and facilitate the equipment of the "soldier of the future", developed by a group of Italian companies led by Selex, was made after tests that were held in the south of Italy. Experts concluded that "a large amount of equipment limits the mobility of fighters and thereby increases their vulnerability," reports
Rossiyskaya Gazeta
with reference to the Defense News portal.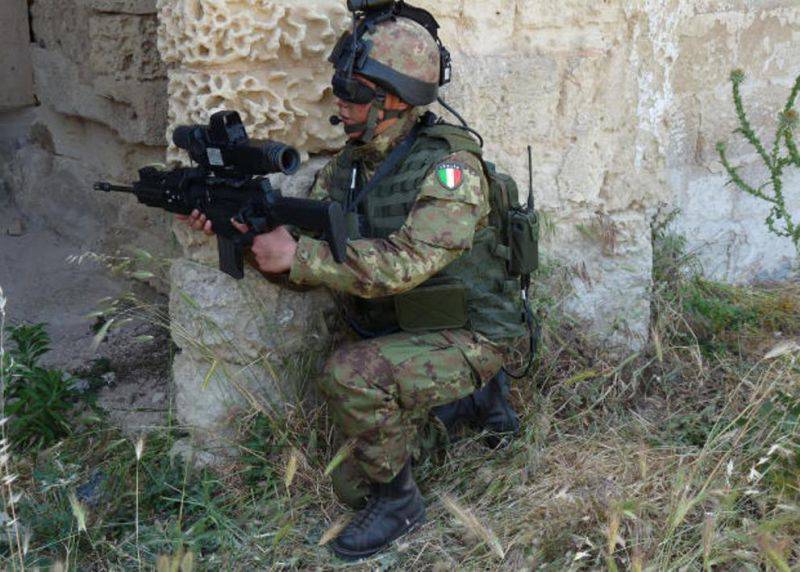 From the equipment, in particular, excluded tablets attached to the wrists of the soldiers. They will leave only the commanders. "Information about the current task, intelligence data, etc. should be displayed on these devices. Now some of this data, including the image with scopes
weapons
, will be reflected in helmet-mounted displays, "writes the resource.
Wi-Fi communication systems will also be removed. Initially, they were intended to communicate the fighters with each other and the crews of military equipment at a distance of 100 m. The reasons for the rejection of Wi-Fi are not disclosed.
Another reason for simplifying equipment was the weight of the kit. "The command set the task - the equipment should weigh no more than 30-40 kilograms. In addition, a large data stream leads to an overload of the entire network and therefore information sometimes reaches the fighters with a delay. And this makes it difficult for them to perform a combat mission, "the portal explains.