French portal
Intelligence
writes that Saudi Arabia and Qatar are thinking about a possible counteraction by Russia, which is conducting an antiterrorist operation in Syria. According to the portal, Riyadh and Doha may begin deliveries of man-portable air defense systems to some units of the so-called moderate Syrian opposition, as well as supported by the Saudis and Qatarii of the Dzhebhat al-Nusrah and Ahrar al-Sham groups ("following the example of 80 and Afghanistan ").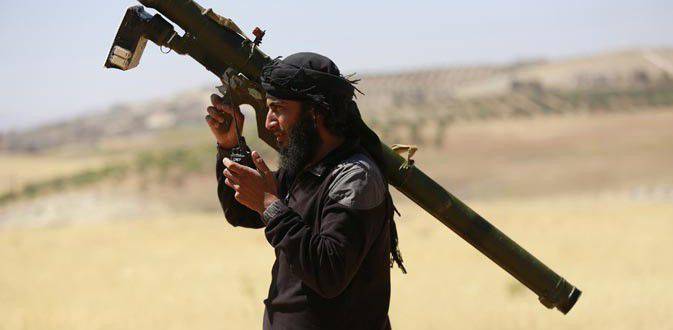 It is reported that Saudi intelligence has for about 4 years oversees the actions of radical extremist groups in Syria, the ultimate goal of which is to overthrow the current Syrian president Bashar al-Assad. After joining the fight against terrorism in Syria of the Russian Federation, the plans of the Saudis and Qatari can clearly be crumpled, and therefore Riyadh and Doha, according to French
Intelligence
, ready to start "to defend the forces prepared for the fight against Assad."
Recall that the Saudi Minister of Defense recently visited Moscow. Western media announced that the minister (he is the prince) insisted that Russia should stop the operation in Syria.
As you know, Russia offers all interested forces to come out in a united front against terrorists in the Middle East. If neither Saudi Arabia, nor Qatar (nor, by the way, the United States) have yet agreed to such a proposal of the Russian Federation, then these states have opposite interests regarding terrorism ...