Medium-lift helicopter Mi-38 completes certification tests, reports
MIC
with reference to Interfax-AVN. "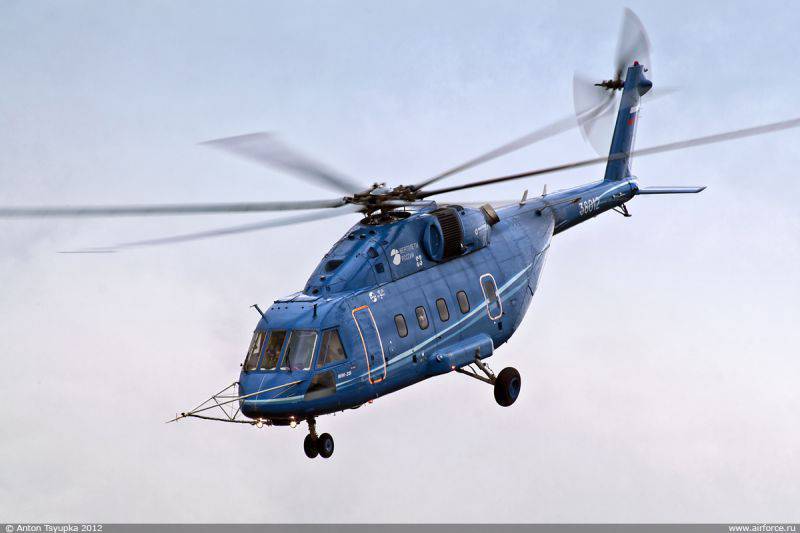 "The type certificate for the Mi-38 helicopter will be received in December of this year. A certificate of category "B" will be received on the Mi-38, which allows the implementation of air transportation, "an informed source told the agency.
"A number of complex certification tests have already been completed, the main gearbox has successfully passed the 1,4 overload test," he said.
"The windshield, the swashplate thrust, the blades were fired at" bird carcasses, "said the source.
According to him, "today it remains to complete about 90 tasks from approximately 300 tasks provided by the certification program."
The interlocutor noted that "the TV38-7V engines developed by OAO Klimov are installed on the Mi-117".
"It is expected that by December of the current year the engine resource will be increased by Klimov to 1 thousand hours with the subsequent transition of the resource" as "."
The first flight of the Mi-38 took place at 2003. Currently, there are 4 prototype machines. It was originally intended to equip the helicopter with American-made PW127TS engines. However, the United States stopped their delivery to the Russian Federation.