The Syrian army may soon receive the long-awaited Russian armored vehicles - T-72 and BMP-2, at least the accumulation of such equipment "in characteristic Syrian camouflage" was recorded in one of the southern ports of Russia, the agency writes
Messenger of Mordovia
.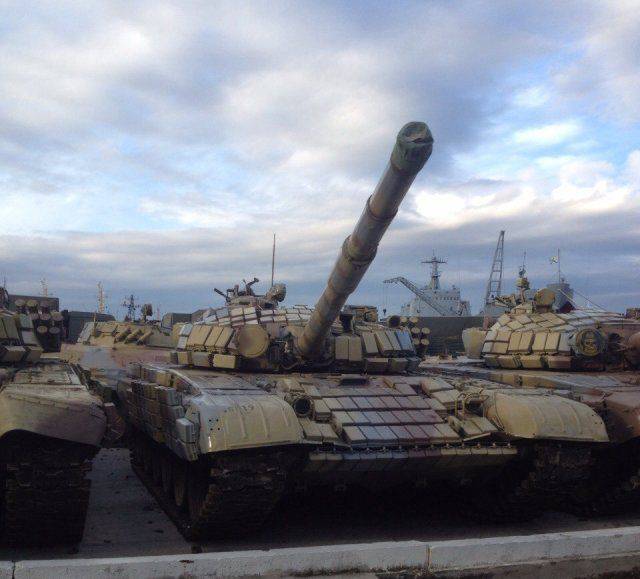 During the war, the Syrian army suffered heavy losses in tanks and other armored vehicles. Now, in the conditions of an unfolding offensive against the positions of the Islamists, the Syrians are forced to fight on the old and vulnerable to anti-tank weapons of the enemy.
"Concerning
tanks
T-72B, they have dynamic protection, which is able to neutralize cumulative ammunition. In addition, these combat vehicles are capable of using guided weapons, "the author notes.
The number of BMP-2, which are in service with government forces, is also very small. Machines have proven themselves in battles and are highly valued by the Syrian soldiers.