Unfortunately, many now do not understand the difference between fighting and martial arts, thinking that fighting is not Borodino, but two men wearing tatami in helmets. There is no understanding of the differences and self-defense from the martial art. Accordingly, it is difficult for a person to choose a section suitable for him. There is a need to define the terms, because without knowing what to do, a person can waste a lot of time.
First you need to decide on hand-to-hand combat.
Dahl's dictionary treats the Republic of Belarus in the following way: "fight, fight, manual battle with cold
weapons
or with batons and fists. "
Okay, Dahl is the 19 century, it's already
история
. What does the more or less modern Ozhegov dictionary tell us?
"fight (fight), made by cold arms, bayonets and butts".
Where is even a word about the helmet, gloves, tatami? Okay, Ozhegov is also not an authority.
Let's look at the combat regulations of the ground forces of the Russian Federation: "there is a variety of close combat with the use of the opposing sides of martial arts techniques with various types of weapons, equipment, improvised means, and also without them at direct contact with each other."
No comments. Go ahead.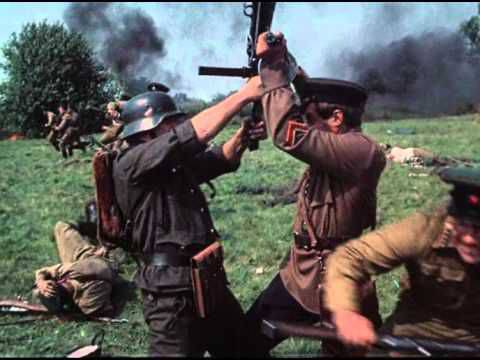 Hand-to-hand fight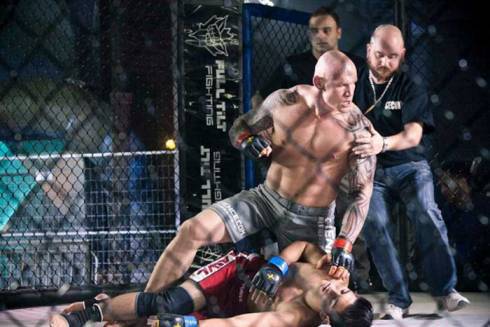 Combat Sports (shot from the film "Hand-to-hand Combat")
There are 3 types of combat training (depending on the students, their goals and capabilities):
Short course:
Self defense or short hand-to-hand combat complex
- such as the Fairburn system. Gentleman's set of technical actions. Pragmatic minimalism. A common, standard set of techniques for all students without exception. Quick, cheap and angry - so that you can learn as soon as possible.
Middle course:
Hand-to-hand fight
- this is a full-fledged combat training, including survival skills. Here, training is already being built in different ways, depending on the type of pupil plastics, its dimensions, etc. So they prepared, most likely, the same Kadochnikov, Gruntovsky senior and others. "In the civilian world" so almost no cooking.
Full course:
Martial arts
- this is a whole world, the study of which takes life. This requires training from a youth - and, training is complete and correct. So lucky units. Here the battle is only one of the facets, along with the improvement and internal development. Here they are learning how to live, how and what to eat, what clothes to wear and so on.
So think, based on your requests and needs - what you need and what you can get. Hand-to-hand combat, you are unlikely to study in full, unless you serve where necessary. Yes, and then you have to get there, so that they will still choose you, find it appropriate. An ordinary person for ordinary purposes may be sufficient course of self-defense.
Combat sports (with all due respect to them) do not apply to combat training. And that's why.
Martial culture developed in ancient times when people lived by clans and tribes. Tribe, kinsman - this is your own. It is impossible to touch him in the event of a conflict. First, most likely a relative, and secondly, punished. Yes, and there were too few warriors to scatter them. If you allow between their fatal fights, then very soon the tribe will have no one to protect. And then it will capture others. A stranger is a representative of a hostile clan or tribe. In relation to it, anything is possible. No rules and restrictions. On the contrary - the worse for him, the better.
But the conflicts between their own must be solved! Which exit? Out in limiting violence. The main thing is not to be fatal - the number of soldiers is limited. And there is no sense to cripple each other - first, the cripple is worse than the dead - you have to feed him, and he himself can hardly benefit the family (arguing from the point of view of the ancient leader). Secondly, the conflict does not exhaust it.
Then in the world practice 2 options appear:
- fist fight
- knife fight, but only before the first blood
It turns out, and the wolves are fed and the sheep are safe. And the men themselves felt, and no one was hurt.
But as for conflicts with strangers, here it is necessary to act as cruelly and as traumatic as possible. There are no restrictions here.
You have probably already guessed which of the above cases relates to hand-to-hand fighting, and from which evolutionary martial arts evolved.
Another root of combat sports is ritual fights dedicated to deities, or repeating (symbolizing) a myth. Or it could be a military trizn - memorial battles.
Different directions have different goals and objectives. Some will show a beautiful duel. The word "duel" says that it is a one-on-one battle. "Single combat" is also a word from this series. Fight one on one.
And others harshly and quickly neutralize the enemy.
Another point, because of which there is a lack of understanding in society - legislative bans on weapons. In the ancient world, slaves did not have the right to bear arms. Today, in the so-called civilized countries of this right, almost no one has any hint. But we are about something else. Because of this prohibition, people have the wrong idea that hand-to-hand combat is a fight using only arms and legs. And then it really is difficult to distinguish it from martial arts. If both there and there are shots and throws, then what is the difference for an illiterate, or pick-up man in the street? Right, nothing.
But the point is that hand-to-hand combat is, above all, a fight with a weapon. And the fight with bare hands is an auxiliary part when the weapon is lost for some reason. But nowadays, because of all these aforementioned prohibitions on carrying weapons and laws on self-defense, it makes sense for an ordinary person to study only this fight with his bare hands. Well, instructors for the most part do not want to take risks, and do not go further than teaching this section.
And most people do not want to ponder whether there is a difference - after all, in the melee techniques there are punches, and in sports. And the fact that the application areas, for example, are different, are not very interesting to anyone. It is one thing to hit the jaws with a centus (knuckles), and another to nape the edge of a fist.
It can be said differently - hand-to-hand equipment is something that is forbidden in sports. Shots on the back of the head, spine, groin, etc. But this, of course, applied techniques are not exhausted. Moreover, in martial art there are strikes that can be compared with sports, ritual, such as the usual blow to the jaw.
Summing up, we can say that hand-to-hand combat is a fight between two groups of armed people with a fatal outcome for many of them. This includes hand-to-hand combat, self-defense, and martial art. While the duel of two unarmed athletes by the rules - this is sports combat. Of course, there may be such an option when a person beats on the street one on one, and it is possible that without the use of any means or weapons, but with his bare hands. But even in this case, it is not a sports match. Here we must look at the essence, not the name. For example, training fights on bayonet combat with parallel study of strikes with a butt, work with a small infantry shovel, knife, helmet, punches, kicks and throws could be considered a melee combat. But nowadays bayonet is of little relevance.
In addition, there must be:
- work against weapons
- work against the group
- work with improvised means
There should be comprehensive training, including all possible sections.
This article is not intended to cause controversy, but give ground for reflection.