Despite the cancellation of the Mistral contract, France hopes to resume cooperation with Russia in supplying new ships to it, said Francois Hollande. His words leads newspaper
Look
.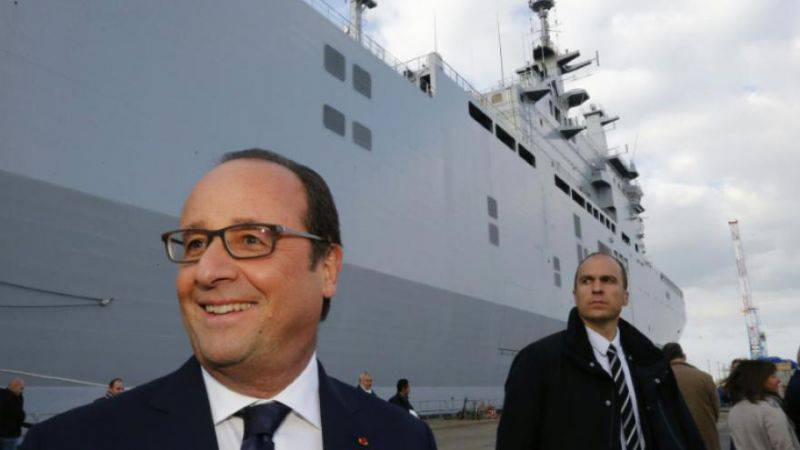 "Everything went well with Russia, which agreed to cancel the contract. And I even think that we will cooperate on new ships ",
said the french president.
"I had to sell them (Mistrals) to the country that needs them to ensure their own security and who would not threaten anyone," Hollande added.
This statement he made in Saint-Nazaire at the board of the former "Vladivostok". The name of the helicopter carrier has already been erased and painted over with gray paint.
Recall, on Saturday in Cairo, a contract was signed for the sale of ships to Egypt.
According to media reports, "one of the Mistrals will serve in the Red Sea, and the other will take a position in the Mediterranean."