To demonstrate excellent stabilizer performance
tank
"Tip-10" the Japanese military put on the cannon 2 glasses of wine. Despite the fact that the machine performed various manipulations with tilting and turning the body, not one of the glasses fell and the wine did not spill out of them. The video footage of the demonstration was released on YouTube.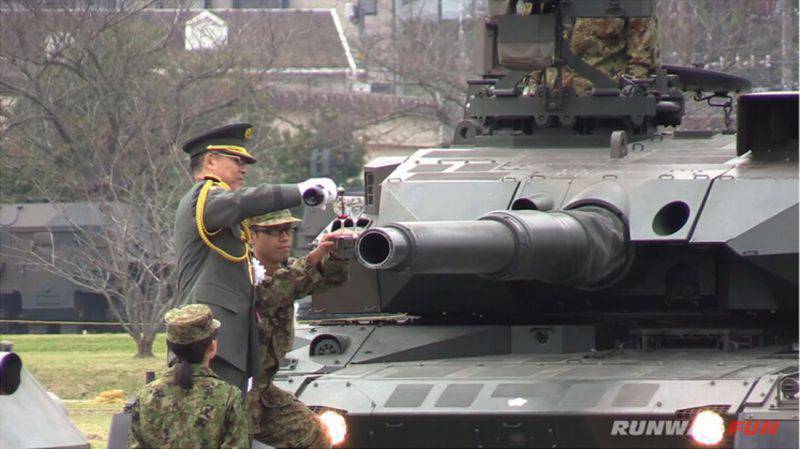 According to the newspaper
Look
, "Type-10", the main battle tank of the Japan Self-Defense Forces, was put into service in January 2012, its main armament is 120-mm German gun Rheinmetall, having a barrel 44 of caliber and equipped with a conveyor-type automatic loading.