The Pentagon will continue to supply
weapon
"Moderate" Syrian opposition, transmits
RIA News
Statement by a Representative Office of Steve Warren.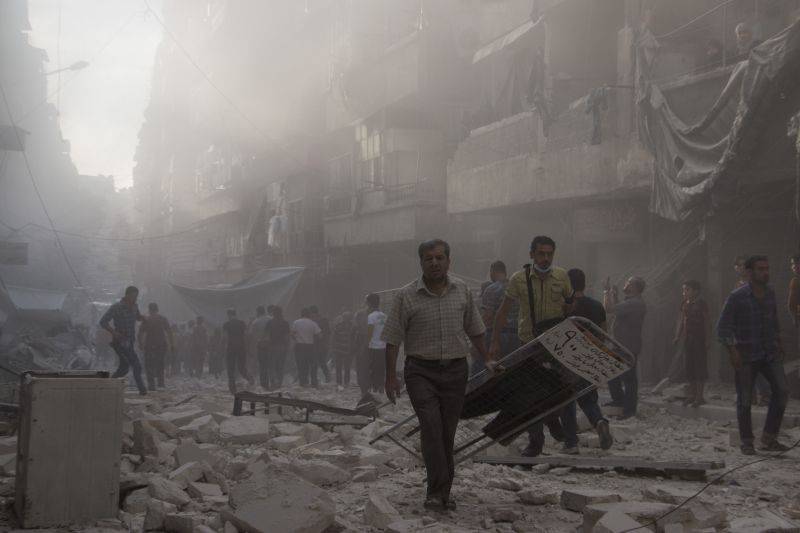 Aleppo, Syria.
Earlier it was reported about the dumping of containers with weapons to the Syrian rebels, the total weight of which was about 50 t. Moscow therefore expressed concern that the weapon could be in the hands of extremists.
"This reset is part of our training and force supply program, which is fighting ISIS. The next obvious question is whether they will continue? Yes, (continue) "
- said Steve Warren.
"To date, the US has spent about 300 millions of dollars from 500 allocated to prepare the Syrian opposition," he added.
In general, as is known, the program was recognized by the American authorities as ineffective and was partially suspended.