The head of the Japanese prefecture of Okinawa, Takeshi Onaga, canceled the permission of his predecessor to build a new military airfield for the US Air Force in the village of Henoko near the city of Nago, reports
RIA News
a message published by the agency Kyodo.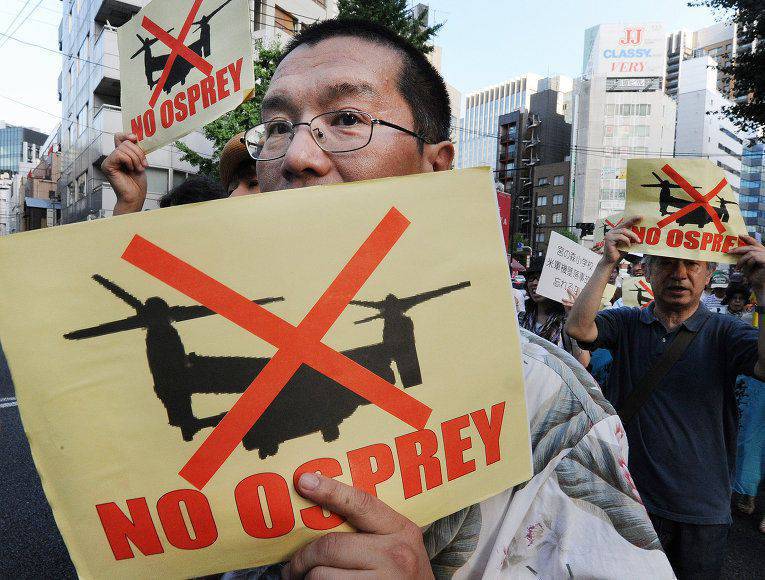 The governor "sent a notice of his decision to the department of the Ministry of Defense of Japan in Okinawa," the report said.
Approximately 20 years ago, the Japanese authorities decided to close the US military base, located in the center of Okinawa, and bring it outside the prefecture. However, later the plans changed, and it was decided to relocate the base to Henoko, where there is already an American base, Kemp-Schwab.
The island's population opposes. Yes, and the governor himself during his election campaign promised residents not to allow construction in the prefecture of a new military facility.
As the newspaper notes, "Okinawa is only 0,6% of Japanese territory, but 74% of US military facilities and more than half of all US forces in Japan are located there."
All attempts by Tokyo to persuade the current governor were unsuccessful.
According to the prefecture, "there are thousands of US military personnel 25,8 and 19 thousands of their family members and US civilians in Okinawa."