US Army Colonel Steve Warren, spokesman for the international operation "Unshakable Determination" in Syria and Iraq, said that, according to the US military command,
aviation
So far, the Russian Federation in Syria is mainly helping not the Syrian President Bashar al-Assad, but the Islamic State group.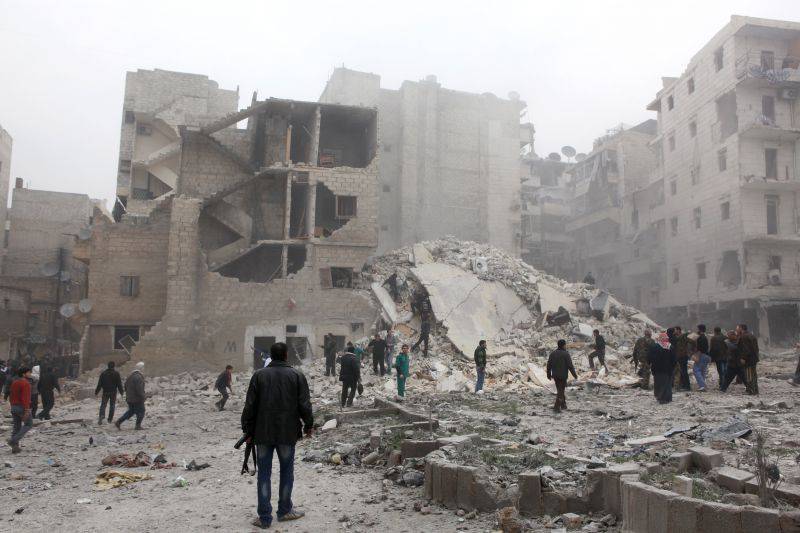 Commenting on Damascus's statements about progress in the fight against the opposition, Warren noted that he "did not see any indication that the Assad regime had made progress thanks to Russian air strikes."
"But we saw that the IS group reached progress after Russian air strikes in the north-west of the country. In this particular area, the IG was able to gain an advantage thanks to these blows, "the colonel quotes the newspaper
"Sight"
.
In addition, the US military stressed that "the UN recently announced that it was suspending a humanitarian operation in Syria because Russian air strikes were dangerous."
"I believe that these attacks are dangerous (for the civilian population) and carried out indiscriminately. The effect of them will be completely opposite to the goals that Russia has declared, "the colonel emphasized.
According to him, the Russian Air and Space Forces (VKS) of the Russian Federation on the territory of Syria "mainly strike in the areas of Homs and Hama." "According to our estimates, only a part of these attacks was directed against the IS or was carried out in areas where this grouping dominates," said a representative of the American command. "Coalition airstrikes, on the contrary, continued to damage the enemy and were carried out in such a way as to minimize the number of civilian casualties."
Earlier on Tuesday, Warren also said that over the past ten days, the American coalition had destroyed "hundreds" of militants in the Iraqi city of Ramadi, stressing that since the beginning of the operation 292 had been struck against the positions of the IG near this settlement.