The Ministry of Defense of Ukraine has truly unlimited possibilities. This "fact" became apparent after the Ukrainian main military department began to distribute "data" about what the Russian military men are doing in Syria. They do not know what they are doing, but I "know" what ours are doing. Amazing awareness ... According to Ukrainian "data", Russian pilots "in the intervals between the bombings of civilians" are engaged in "selling food and alcohol," which were delivered by military transport aircraft to the Arab Republic.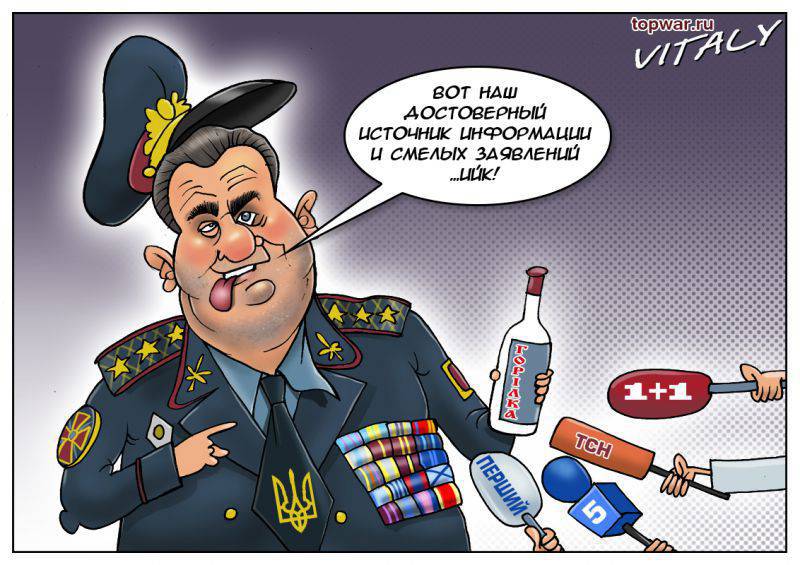 Newspaper
"Sight"
quotes the statement of the Ukrainian military department:
The facts of abuse of official position by the flight personnel of military transport aircraft
aviation
VKS of the Armed Forces of the Russian Federation. In particular, food and alcohol are transported on board aircraft to Syria for the purpose of further sale.
At the same time, it is not reported what kind of "intelligence" informed Ukrainian "military leaders" about such "actions of the Russian military".
With high probability, we can say that the Ukrainian military department clearly confuses Syria with the Donbas, and the Russian military with the Ukrainian. After all, as is well known, it is the Ukrainian military personnel, sent by Kiev to the zone of the so-called "ATO", are used to haggling not only American dry rations, but even ammunition and
weapons
. It was in connection with this that the Ukrainian command should, before making statements about the Russian Aerospace Forces in Syria, finally pay attention to their own army.
For reference: Russian aircraft deliver to Syria and humanitarian supplies, which include food, medicines, warm clothing. And, as you know, Kiev loves to fantasize about Russian humanitarian aid, its contents and further spread ...