Calling himself a human rights organization
Amnesty International
found in Syria those who commit war crimes. It would seem that it is not difficult to find such people in Syria, because in this country there are militant groups of "Dzhebhat al-Nusra" and ISIL, but AI accuses Kurdish militias fighting the same ISIL of crimes against humanity.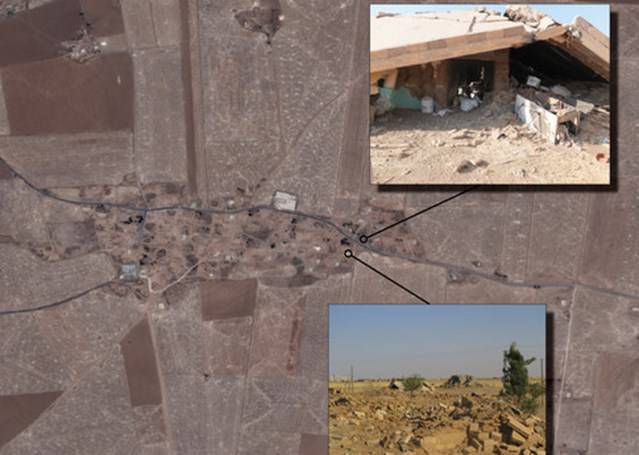 In today's report published by the organization
Amnesty International
it is reported that the Kurdish formations "deliberately squeezed" the non-Kurd population from the north of the country, and those who refused to leave their homes were "affected by force". In particular, the report states that Kurdish militiamen allegedly burned down houses belonging to the Arab population of the northern provinces of Syria.
In addition, human rights defenders from
Amnesty International
reported that the Kurds "punished" those Syrian citizens who lived in localities occupied by ISIL militants. The report states that people were beaten after the liberation of settlements, suspecting local residents of complicity with the Islamic State militants.
From the report of the senior expert
Amnesty International
on Lama Faqih crises:
Intentionally destroying the homes of civilians, and in some cases demolishing and burning entire villages, expelling local residents without any military grounds, the Autonomous Administration abuses its authority and brazenly tramples international humanitarian law, carrying out attacks that amount to war crimes. In its fight against the IG, the Autonomous Administration appears to be increasingly neglecting the rights of civilians involved in the conflict. We are witnessing an increasing displacement of residents and the destruction of their homes, which is not the result of military operations. This report contains clear evidence of a deliberate and coordinated campaign to collectively punish civilians in villages previously occupied by IS, as well as in places where a small minority of residents are suspected of supporting this group.
AI message:
Amnesty International researchers visited 14 villages and villages in the provinces of al-Hasaka and al-Raghga (Raqqa) in July and August 2015, to investigate the forced displacement of residents and the destruction of their homes in areas under the control of the Autonomous Administration.
An eyewitness message is given:
They pulled us out of our homes and started burning them ... drove the bulldozers ... They destroyed the house behind the house until the whole village was destroyed.
An obvious piquancy to this report adds the fact that the Kurdish militia is officially supported by the United States. By the way, the report itself
Amnesty International
is called "Syria: Destruction of villages by an ally of the United States is tantamount to a war crime."
The State Department is clearly digesting the information, and its official representative is preparing comments "in his office" ...