In the fighter air regiment of the Southern Military District, located in the Rostov region on Tuesday, the first batch of the newest Su-30CM arrived, reports
MIC
with reference to the district press service.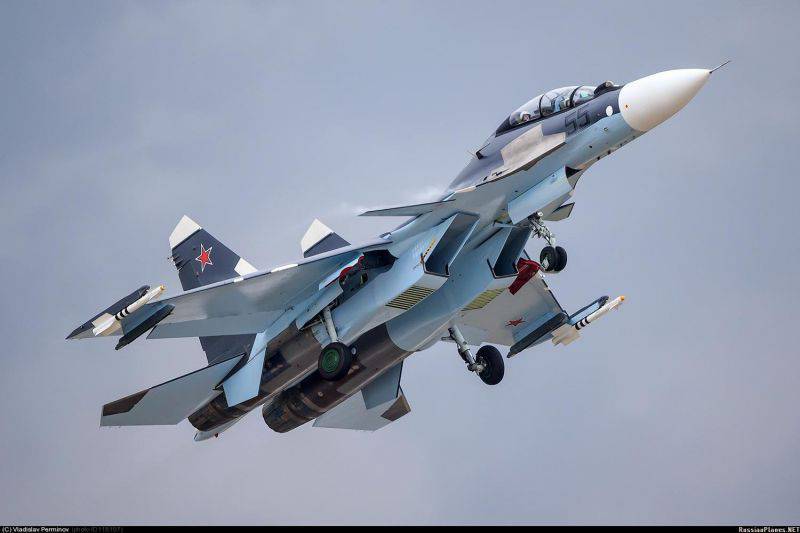 "Three planes flew from an aircraft plant in the Irkutsk region with a total length of more than 4 thousand km, with two landings for refueling at airfields in the Novosibirsk and Chelyabinsk regions"
, Says the release.
"In total, by the end of the year, in accordance with the plan for the re-equipment of the troops of the Southern Military District,
aviation
The regiment will receive more than 20 Su-30SM aircraft. In addition, last week 3 newest Su-34 fighter-bomber arrived in a separate bomber regiment of the Southern Military District, "the press service said.
"The double Su-30CM multi-purpose fighter combines the functions of a fighter, attack aircraft, and a bomber. It can with equal efficiency strike air targets, hit ground and surface objects. Su-30SM is equipped with a radar with a phased antenna array, it is able to use modern and advanced high-precision armaments of the air-to-air and air-to-surface class, "the report says.
According to the press service, "now all the pilots and the engineering staff of the aviation regiment have completed a full course of training in the Lipetsk Training and Retraining Center for the flight crews, mastered the tactical and technical characteristics of a multifunctional aircraft, its technological base and equipment."