Active
tank
Trophy protection was developed in Israel in the early 2000s. On its basis, a new lightweight complex was created, called the Trophy LV (Light Vehicle). It is also capable of providing 360-degree protection against shells and missiles. The kit can be quickly installed on an armored car without serious interference with its design. It is reported
Popular Mechanics
with reference to the portal defense-aerospace.com.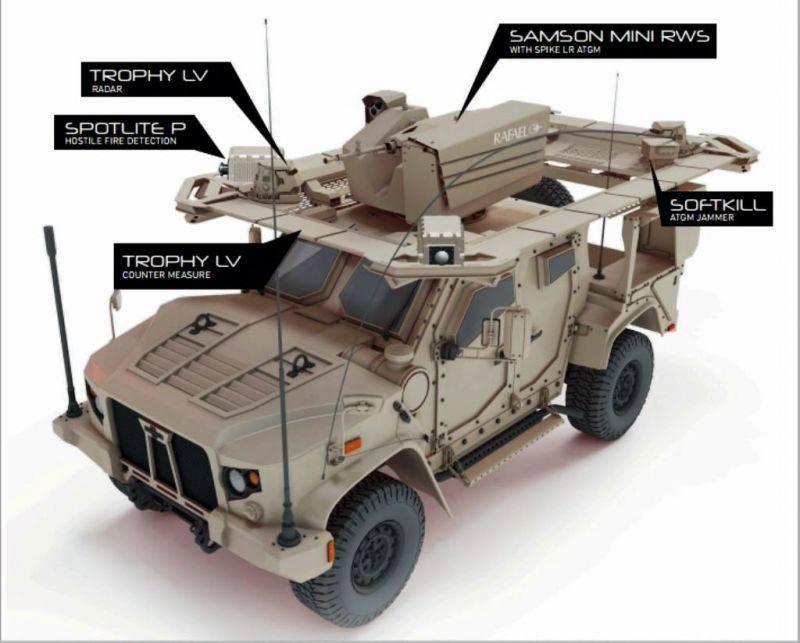 "Trophy LV control systems are easily integrated with the onboard systems of the armored vehicle: after the radar detects a flying projectile, the computer calculates its trajectory and gives the command to the launchers," the publication says.
Having received the command, the launchers fire at the approaching rocket (projectile) with metal balls and destroy the target on approach.
According to the developers, "the use of such protection on light armored vehicles will significantly expand their combat capabilities."
The publication notes that the basic model of tank protection Trophy is the only one adopted by the Israeli army. It has been used repeatedly in combat situations and has shown its effectiveness.