Estonian media have informed the citizens of the country that they "should be more attentive". Appeal to increased attention due to the fact that today during the maneuvers fighters
Eurofighter Typhoon
the so-called NATO Air Police fly at low altitude. The first stage of flights ended in 11: 30 local time, the second takes place in the evening. It is reported that NATO aircraft will move at an altitude of about 150 meters. This is reported by the portal.
Delphi
.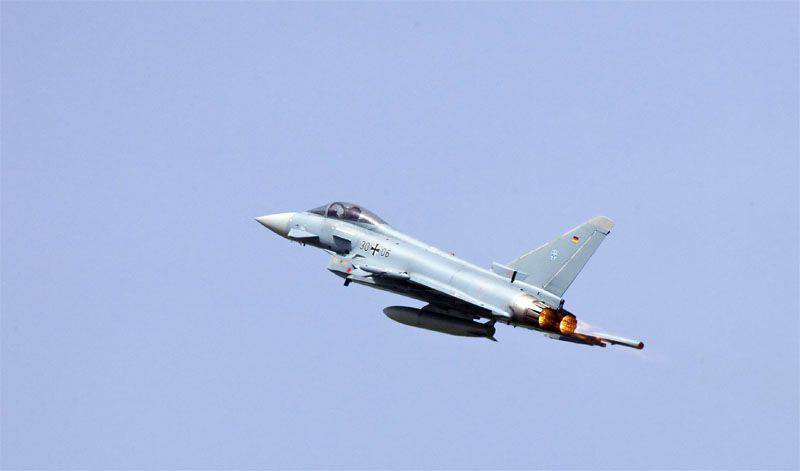 At the same time, in Estonia, they are trying to explain themselves to themselves why NATO fighters are flying at low altitude, and for what purpose do civilians be warned about flights so they don't think that this is "sudden aggression of Russia"? ..
In Estonia, not all perceive the military presence of NATO forces with a positive. There are also citizens who are not at all enthusiastic about the fact that NATO troops are using quiet Estonia as a springboard for new provocations against the eastern neighbor, the Russian Federation. Adequate people in Estonia understand what it means to "tease a Russian bear" ...
One of the comments on the Estonian portal:
While the aggressive Russian are hammering on terrorists, the brave NATO falcons protect peace in the most dangerous places and wait for the green men, but they, mean, do not go.