Two "explosive" incidents occurred today in Ukraine. At night, an unknown person from a grenade launcher fired at a shopping center in Mukachevo, and in the early morning an explosive device worked at the editorial office of the newspaper "For our Peremog" in Alexandria (Kirovograd region). According to the latest data, an RGD-5 grenade exploded in Alexandria, which was thrown into the editorial office. From the message of the chief editor of the publication Boris Logvinov:
Взрыв произошёл в 4:05 утра. Осколками разбиты 16 стекол, повреждены стены, обгорела тротуарная плитка возле калитки, куда упала граната. Взрыв является очередным предупреждением от местной власти, не терпящей критики и разоблачительных материалов в свой адрес.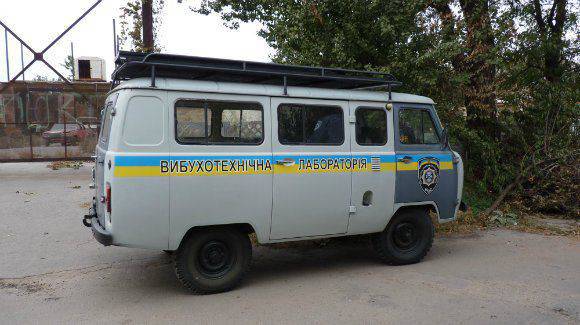 In addition, Logvinov reports that before the explosion, he was attacked by unknown persons.
According to the editor-in-chief of the newspaper "For our Peremog", the attack leader can be the current head of Alexandria - Stepan Tsapyuk.
The shelling of the Mukachevo shopping center was carried out at night. There are several windows in the building. According to the publication
"Correspondent"
there are no victims. At the scene found "remnants of the charge of a grenade launcher." Of particular interest in this case is the article of the Criminal Code of Ukraine, which initiated a criminal case. This article is "Hooliganism." I wonder how long the shelling of city buildings from
grenade launcher
became classified in Ukraine as hooliganism? ..